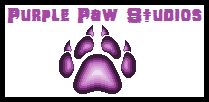 ~ This page is a creation of Purple Paw Studios ~
~~~~~~~~~~~~~~~~~
Zuiverheid
[[image:|150px|center|]]
Basic Info
Full Name
Zuiverheid the Raccoon
Alignment
Lawful Neutral/Good
Relationship Status
Single
Appearance
Color
Fur: White and pale yellow
Hair: Dirty blonde
Eyes: Blue
Biographical Info
Personal Info
Occupation
Light Clan battle mage
Skills and Abilities
Zuiverheid the Raccoon (pronounced "ZEE-ver-hide") is a battle mage that serves the Light Clan of Celeritas. He left his home of the Kingdom of Soleanna at eighteen years of age to escape the oppression faced by those sharing his sexual orientation.
Physical Description
Zuiverheid has mostly white fur with pale yellow markings, including a facial mask, dirty blonde hair, and blue eyes. His build is slim, with very little musculature. His attire consists of a vest, boots, a belt, fingerless gloves and a few studs in his right ear.
History
Under Soleannan Law
When Zuiverheid was roughly twelve years old, he found himself developing a crush on a fellow male student in school. Not realizing that such romantic preferences were despised by the hyper-conservative Soleannans, the young raccoon shyly approached the other boy and confessed his feelings. He was met with scorn and laughter, and deep embarrassment from the object of his affection.
Leaving the Kingdom
For roughly six years after that disastrous day at school, Zuiverheid had become very quiet and withdrawn, often refusing to go to school. His parents didn't know how to help him, either.
Abilities
Base Stats
Stamina
Good
Attack
Good
Spcl. Atk
Superior
Defense
Good
Spcl. Def
Good
Speed
Great
Reflexes
Great
Magic
Superior
Psyche
N/A
Intellect
Great
Other Stats
Eyesight
Good
Hearing
Great
Olfactory
Superior
Zuiverheid is a particular fragile yet high-powered battle mage. His defenses and stamina aren't anything spectacular, but he can deal a lot of damage to his enemy in a short amount of time. He cannot be careless, however, since a strong-enough attack can easily take him out.
Light Abilities
Elementless Abilities
Status/Defensive Abilities
Friends and Foes
Friends
Allies
Rivals
Enemies
Personality
Zuiverheid was very shy as a young boy, especially around strangers. After being rejected by his crush, he became even more withdrawn than before, until he finally decided to move to Hope Tower at the age of eighteen. Being surrounded by people who didn't ostracize him for his sexual orientation allowed him to open up more, and he became much more relaxed and friendly.
Likes
Dislikes
Biggest Fears
Quotes
Notes
His name is the Dutch word for "purity".
Community content is available under
CC-BY-SA
unless otherwise noted.