Secrets are meant to be kept that way.


— Yusuo the Hedgehog
Vital Information

Age

36

Alias

Knight, Suo,

Species

Hedgehog

Fur Color

White

Gender

Male

Weight

80.5 lbs

Height

6'1"

Relitives

N/A

Romantic Interests

Coe Coe, Amy

Abilities

Swordsmenship, breath fire,

Forms/Transformations

Dragon Yusuo, Super Yusuo, Dark Yusuo, Yin-Yang Yusuo

Likes

Coe Coe, Friends, Helping villagers, Knuckles

Dislikes

Rouge, Dancing, Being embaressed, Dark and Yin-Yang form

Theme Song

Face Down-The Red Jumpsuit Apparatus
Appearance
A white hedgehog with light blue tips in his hair and below his knee. In his hair he has a black scrunchy. He wears a green sweater with forest green dragons on them. He has no pants and wears a black belt around his waist. At his feet he wears leather boots. He has red eyes.
History
Yin and Yang
Growing up with his familly at an unfamiliar place was tough for them. His sister unfortunatly died because of a huge monster. His parents had gotton lost but Yusuo escaped during the night.
Soon he reached a shrine deep in the forest. "Come into the shrine.." It called. Since he was young he didn't know what to do but listen. He walked into the shrine cautiously. A golden light glowed infront of him. "Hello.." It said. "Welcome..TO YOUR WORST NIGHTMARE!" It's voice echoed. Yusuo was terrified and couldn't move. The golden light changed into a black light. It chuckled slyly. The enterance slammed shut.
Then a white light glowed into appearance. "Don't listen to him..We must give you something..For entering the shrine..Very painful.." She whispered. All of a sudden there was a flash and Yusuo was going through intense pain.
After what seemed like 5 minutes his left side turned into black and his right side stayed white. In one hand (left) black aura glowed in his other hand (right) glowed with white aura. "Now you have the power of yin and yang." They both said. Yusuo looked at himself, both sides. "Now..I'm apart of you.."
Dragons Rage
After a long travel to Blue Ridge Zone, He finally go there. As he walked he noticed a grey cloud above a mountian top and a weird looking tower. Soon he got there. As he climbed the winds picked up and he started to hear a voice coming from a top the mountain. He sped up and soon got to the top and knocked on the door to enter the tower.
"What would you like?" The deep voice boomed. Yusuo did not answer becuase he was frightened. The sound of its voice was unexpected. "Why are you here?!!"' 'It boomed even louder shaking the ground. Then Yusuo heard thunderous foot steps and a dragon appeared before him.
The dragon went on a rampage a few seconds after that. To save his life he transformed into is Yin form and he absorbed the dragon. The dragons energy and body went inside him. Then he felt unbarable pain. Wings sprouted from his back as he grew large. Claws grew from his fingertips. He screamed in pain, Then his scream turned into a roar. He transformed into his dragon alter ego.
Personality
Yusuo usually keeps to himself at all times. He doesn't let his guard down to anyone. Not even the weakest. He is  still terrified of his past and is scared he might transform and hurt somebody. If he were to tell somebody he'd end up losing his friends. He doesn't speak about his past.
Yusuo has a hint of arragance and seems he like to show off. He sometimes uses his sword and fire abilities to impress girls such as Amy and Coe Coe. In one story, he was asked to battle against Dr. Eggman's prototype and Yusuo would act as if it was nothing. Which causes him trouble.
Powers and Abilities
Fire breather/Bender
Although he is only a hedgehog he got the powers from his Dragon Alter Ego. He could breather fire up to 1000 degrees farinheit. He could also move fire around with his hand movements.
Swordsmenship
He gained this ability by training with his dad when he was younger (About 7 years old). Even though he's dad was lost when he was 17, he contiued to train. Now he is a master.
Power Moves
Flare Blitz: Yusuo brings out fire from his inner body and tosses it to the target. It does damage ignoring the armor.
Shadow Blade: Yusuo dissapears and reappears infront of the target. Then he slashes his sword. This may cause the opponent to become sluggish.
Transformations
Super Yusuo
A typical super form, His fur color changes into a golden yellow and his dragon designed shirt changes into white with grey dragons on it.
Yin-Yang Yusuo
Depending on the situation he transforms, and depending on which glowing light is closer he could transform into Yin Yusuo or Yang Yusuo.
Yin Yusuo is a black hedgehog and instead of blue tips they turn white. His Shirt turns into a black and white coat. There is more black on the coat than white.
Yang Yusuo is still a white hedgehog with black tips. Its basiclly the same a Yin Yusuo except everything that is black is white and everything that's white is black. Yusuo's eye color also changes into a light grey.
Dragon Yusuo
When he transforms his cloths dissapear and he changes into a white dragon with light blue markings. Depending on his mood he changes into a different type of dragon.
Dark Yusuo
He turns black completly and his shirt changes into a dark purple. His pupils dissapear and his tail lengthens into a longer one and a blade appears on it.
Weaknesses
He can't stay in the water to long or drink saltwater or else the fire tank that's in his body will react and he could get seriously hurt.
His arragance can also lead to trouble. It usually puts his life on the line by doning that. He also gets beaten up by Sonic after he flirts with Amy.
Relationships
Coe Coe the cat (Girlfriend)
Knuckles the echidna (Close Friend)
Sonic the hedgehog (Rivial)
Amy Rose (Close Friend)
Memborable Quotes
"I'd love to come, but I can't swim."
"Bring it on!"
"I can't tell the truth....But I don't want to tell lies either."
"Let the fight began, Rookie."
Theme Songs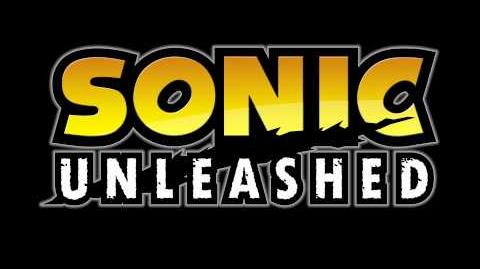 Stats
Yusuo's Battle Stats

Held Wepeon(s)

He brings his blade with him all the time.

Attack Power?

This stat is what Yusuo wants to raise the most, To impress everyone. Which is 8 out of 10.

Defences?

He also works on this alot. To protect the people in need. Which is 9/10

Special Attacks?

His highest stat, Which is a whopping 10 out of 10.

Skill/IQ?

7 out of 10

Stamina?

Unfortunatly his lowest stat. 4 out of 10
Community content is available under
CC-BY-SA
unless otherwise noted.