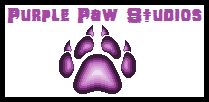 ~ This page is a creation of Purple Paw Studios ~
~~~~~~~~~~~~~~~~~
Basic Info
Full Name
Vrochi the Shark
Species
Mobian/Lemon Shark
Appearance
Description
Scales:
Majorelle blue
and periwinkle
Eyes:
Saffron
Biographical Info
Personal Info
Skills and Abilities
Skills
Skilled w/ dane axe
Abilities
Advanced combat
High physical strength
Vrochi the Shark is the head knight that serves the Water Clan of Neso.
Physical Description
A stocky and sturdily-built lemon shark who stands a little over 4 feet tall, Vrochi has a short, fairly broad muzzle that tapers to a point, a large dorsal fin extending from the back of his head, two fins on the sides of his head, a smaller pair of fins on his back, and a medium-length tail ending in a crescent-shaped fin. He also has a small fin on both of his forearms.
His scales are primarily Majorelle blue in color, with a periwinkle muzzle, chest and eye markings. He has no hair on his head, and his eyes are saffron in color.
His attire consists of leather pauldrons, a thick leather belt, boots and black shorts; he also wears a cloak on occasion, and has a few rings in his fins.
History
Childhood
Abilities
Base Stats
Stamina
Great
Strength
Superior
Energy
Average
Durability
Great
Resistance
Good
Speed
Average (on land)
Great (in water)
Reflexes
Average (on land)
Good (in water)
Magic
N/A
Kinesis
Great
Intellect
Good
Other Stats
Eyesight
Great
Hearing
Good
Olfactory
Superior
As a knight, Vrochi has incredible physical strength, able to easily overwhelm weaker foes with sheer force. He wields a Dane axe as his weapon of choice, which is a type of polearm with a heavy crescent-shaped head. The relatively long length of the weapon allows Vrochi to keep a bit of distance from his foes if necessary.
He is quite durable, thanks to both his scales and his naturally sturdy body, and excels in the realm of close-quarters combat. He is also a proficient Hydrokinetic, yet generally uses physical, melee-range attacks of the Water Element, such as Aqua Jet and Aqua Tail. Being a shark, he has powerful jaws and razor-sharp teeth, and can deliver a punishing bite.
Resistances
Vrochi is relatively resistant to the Elements of Water and Fire (his Water resistance is somewhat higher, however). Being a knight, he is also better at tanking damage than his more fragile comrades. He is also quite fast in the water.
Weaknesses
Vrochi is weak to the Elements of Electricity and Nature. His speed and agility on land are only average, therefore much faster opponents can run circles around him. As he tends to rely on melee-range attacks, opponents who can reliably attack from afar can wear him down with little risk to themselves. Being a manipulator of Water, severe ambient heat can render his powers nigh useless, and can also easily dehydrate him.
Friends and Foes
Friends
Allies
Rivals
Enemies
Personality
Vrochi is a bit of a crude person, with a tendency to flirt playfully with virtually all of his female comrades. Despite this, he is genuinely kind, with a bold disposition.
Likes
Dislikes
Biggest Fears
Quotes
Notes
His name is the Greek word for "splash".
Community content is available under
CC-BY-SA
unless otherwise noted.