About me
I am Darkblood234. Despite my dark name, I am a true Sonic fan! Check out my collabs! 
I'm now 17 yrs. old
I am: ONLINE and ready to rock!
Mood: lol
My fursona is ... IDK.
I'm a nice guy, I can get along with anyone.

If I don't respond to anything that anyone sends me, I'm probably on AdventureQuest (or adventurequest worlds), WarpForce, or EpicDuel. (Yeah, I'm an online gamer.)
I MADE 2000 EDITS!!!!! WOO! XD
Check out this gif..... >>
Known Facts
I am a huge Sonic fan!
I am no longer single! :D
I'm a huge Roleplayer. (It's true! For some reason, I can't stop Rp'ing!)
I can be found on the Chat on this wiki. (But not recently, it must be glitching.)
I love singing, Writing and typing.
I'm a huge gamer.
I'm 15 years old.
I'm a guy, before anyone asks.
I'm African-American.
My signatures:
I am the Eggman
Overdrive
I am of the Hyuga clan 23:38, June 11, 2011 (UTC)
The Witch Hunter
My heart is nothing, your heart is full of life, yet our fates are intertwined. 16:42, June 27, 2011 (UTC)
Twilly speaks the truth because everything that you say is a lie. 21:38, July 3, 2011 (UTC)
Misunderstood… but still alive. 20:47, November 25, 2011 (UTC)
My fave games:
The Last Of Us
Super Smash Bros. Brawl
Sonic Free Riders
Bayonetta
American Mcgee's Alice
Alice: Madness Returns
Sonic Unleashed (Crappy gameplay, but awesome plot.)
Sonic 06
Sonic Colors
Sonic 4: Episode 1
Sonic Generations
Portal 2
Naruto: Ultimate Ninja Storm 2
Oneechanbara vorteX (Game from D3)
Sonic Riders
Sonic Riders: Zero Gravity
Shadow the Hedgehog
Naruto: Clash of Ninja 2
Metroid Prime Trilogy
Metroid: Other M
F.E.A.R. Trilogy
Naruto: Clash of Ninja Revolution 3
Catherine
Silent Hill: Downpour
Silent Hill: Homecoming
Silent Hill 1, 2, 3, 4 and 2: Restless Dreams
Dead Space
Dead Space 2
Dead Space: Extraction
Dead Space (mobile)
Things I'm into
Sonic the Hedgehog series
The Silent Hill Series
Horror movies (With a few exceptions)
Singing
Linkin Park
Anything rocking!
Anime.
Video games that use blood/gore.
Life so far...
Things I hate
Insects (Especially bees!)
My friends/loved ones being sad or in pain
MY SCHOOL!
Mean people
Fighting (I'm a pacifist.)
More about me
My fave sonic people:
1: Sonic
2:Shadow
3:Silver
4:Jet
5:Espio (Behold, ninja power!)
6: Knuckles
Least fave characters:
1: Thorndyke and the Thorndyke family (Sonic would have been better off without those sacks of crap.)
Besides them, no one else.
My favorite Naruto Character is Hinata.
I am also a huge fan of Bayonetta, another game from SEGA.
My favorite pages
What i'm doing
Working on a roleplay...
Currently on the BETA phase of my next game... (My game maker sucks. You need to buy pro editon. GRRR!)
Being myself...

Creating "My Second Life" on this wiki
Friends
Blackthorn"The Fact that I Exist,""Is Disturbing."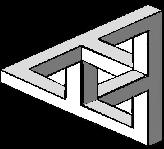 14:35, February 2, 2011 (UTC)
Find the Computer room 19:02, February 6, 2011 (UTC)
iaashadow 777 22:24, February 6, 2011 (UTC)
User:Amyroselove
User:Hikaruyamihavingfun
User:ShadowtheWolf
User: VegasFox
User: Numbuh712
User:PockyMalon
User:Masonthehedgefox
User:Lightning2315 (She's SOOOOO inspirational, funny, and smart!)
User: Wh!te$tar
User: SharnatheHedgehog
User:EvieHedgehog (I hope she's OK after what Guy did to her.)
Orange Lightning Zazaziiiiiing! 19:05, August 3, 2011 (UTC)
User: ITH (We met on Roblox. :D)
User: DARKEST PART OF THE STORM
User:Numbuh712
User:Emoferret
User: Precastor Daxtor!
User:Boombomb (friend on Chill Sonic Fanon Wiki)
User:Sonicstar3000 (same as Boombomb)
User:TDIfan83 
User: Cameron33268110 Carol 03:47, October 29, 2011 (UTC) Cameron is here
User:RayXCreamMaker
User:Mr.gameandfight
User: Knuckles The Echidna Lover
User:Yuuki Asuna 
Add yourself if you think of me as a friend, OK?
Neutral
SharnatheHedgehog- She's ok, I guess. Very random! LOL
Enemies
No one so far...
GIF OF THE WEEK!
I made this section for kicks! Any gif I find awesome, I'll put it here. Check back every weekend to see what I put in. User:Darkblood234 17:47, February 4, 2012 (UTC)

Community content is available under
CC-BY-SA
unless otherwise noted.