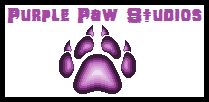 ~ This page is a creation of Purple Paw Studios ~
~~~~~~~~~~~~~~~~~
This page is not completed and is still being written!
Biographical Information
Age
26
Relatives
Glaziarra the Galago (sister)
Alias
Romantic Interests
Physical Description
Species
Mobian/Galago
Gender
Male
Description

Fur: Ice blue w/ light peach muzzle and chest, and darker blue ear tips
Hair: Ice blue w/ darker tips
Eyes: Green

Attire

Scarf
Fingerless gloves
Belt
Studs in ears
Boots
Cloth around upper arms

Political Alignment and Abilities
Affiliations
Ice Clan of Kyanos (head tactician)
Abilities

Cryokinesis
Basic combat
High intelligence
Semi-prehensile tail

Other Information
American V.A.
Japanese V.A.
Theme Song(s)
Appearances
Roleplay:The Elemental Wars
Original Creator
Ryushusupercat
Ryushusupercat/Zachveni the Galago (pronounced "zahk-VEE-nee") is the head tactician that serves the Ice Clan of Kyanos. As the head tactician, he is a part of the Ice Clan's War Council. He is the brother of Glaziarra the Galago.
Physical Description
Zachveni is slender in shape and quite limber, and he has a long, prehensile tail that fluffs out near the tip. His fur is ice-blue with darker ear-tips, and a light peach muzzle and chest, with green eyes. His hair is tipped with darker blue.
He wears a scarf, a belt, fingerless gloves, a few ear studs, boots and cloth bands around his upper arms.
History
Abilities
Base Stats
Stats
Level
Stamina
9
Attack
8
Spcl. Atk
8
Defense
8
Spcl. Def
7
Speed
10
Reflexes
10
Magic
0
Psyche
10
Intellect
10
Total
80/100
Other Stats
Eyesight
Great
Hearing
Superior
Olfactory
Great
Ice Abilities
Elementless Abilities
Status/Defensive Abilities
Friends and Foes
Friends
Allies
Rivals
Enemies
Personality
Likes
Dislikes
Biggest Fears
Quotes
Notes
His name is the
Community content is available under
CC-BY-SA
unless otherwise noted.