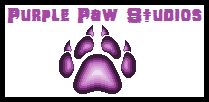 ~ This page is a creation of Purple Paw Studios ~
~~~~~~~~~~~~~~~~~
Biographical Information
Age
27
Alias
Xea (pronounced "zee")
Romantic Interests
(pending)
Physical Description
Species
Mobian/Wolf
Gender
Male
Description

Fur: Ice blue w/ lighter face, chest and tail tip
Hair: Dark blue
Eyes: Yellow
Scar across muzzle
Chunk out of right ear

Attire

Earring
Metal belt
Choker collar
Shoulder armor
Shoulder belt
Fingerless gloves w/ metal wristbands
Bands on legs
Boots

Political Alignment and Abilities
Affiliations
Ice Clan of Kyanos (soldier)
Weaponry
Longbow w/ Ice arrows
Abilities

Cryomancy
Advanced combat
Skilled w/ longbow

Other Information
American V.A.
Japanese V.A.
Theme Song(s)
Appearances
Roleplay:The Elemental Wars
Original Creator
Ryushusupercat
Ryushusupercat/Xeadas the Wolf (Zeadasu za Urufu; pronounced "zee-AH-das") is a soldier that serves the Ice Clan of Kyanos.
Physical Description
Xeadas has ice blue fur with a lighter colored face, chest and tail tip, dark blue hair and yellow eyes. He also has a scar running across his muzzle, and a chunk missing from his right ear.
History
Becoming Head Soldier
Abilities
Base Stats
Stats
Level
Stamina
Attack
Spcl. Atk
Defense
Spcl. Def
Speed
Reflexes
Magic
Psyche
Intellect
Total
/100
Other Stats
Eyesight
Superior
Hearing
Great
Olfactory
Superior
He uses a longbow as his weapon of choice, and like all IceClan archers, his arrows are Ice arrows that freeze things on contact. He is also quite skilled in hand-to-hand combat, and has a fairly wide variety of ice abilities at his command.
Ice Abilities
Elementless Abilities
Status/Defensive Abilities
Friends and Foes
Friends
Allies
Rivals
Enemies
Personality
Xeadas is quite an aggressive character, who will hunt down his foes relentlessly. But he is also incredibly loyal, never failing to heed the commands of his leader, or the second-in-command. Being the head soldier, Xeadas is also a skilled commander.
Likes
Dislikes
Biggest Fears
Quotes
Notes
His name is the Galician word for "frost".
Community content is available under
CC-BY-SA
unless otherwise noted.