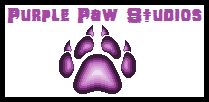 ~ This page is a creation of Purple Paw Studios ~
~~~~~~~~~~~~~~~~~
Basic Info
Full Name
Xanthor the Mongerret
Species
Mobian/Mongerret
(Mongoose/Ferret crossbreed)
Appearance
Description
Fur: Gray w/ lighter muzzle and chest, and black eye mask
Hair: Silver
Eyes: Ice blue
Biographical Info
Personal Info
Skills and Abilities
Skills
Skilled w/ bardiche
Abilities
Advanced combat
Powers
Florokinesis
Spectrakinesis
Corruption manipulation
Ryushusupercat/Xanthor the Mongerret is a member of The Verdant Crusaders. Among them, he wields Darkness as well as Nature, and can control the Advanced Element of Corruption (a combination of Nature and Darkness).
Physical Description
Zanthor is a somewhat stocky mongerret (mongoose-ferret hybrid) who stands roughly 6 inches taller than the average Mobian. His fur is primarily gray in color, with a paler muzzle and chest, and a black facial mask around his eyes. His hair is silver in color, and his eyes, which are cold and intense, are an ice-blue color.
History
Childhood
Xanthor grew up in Furville, a Mobian settlement located on the continent of Northamer, located some distance away from what used to be Mobotropolis and the now-destroyed Knothole Village. He was born to unnamed parents.
Base Stats
Stamina
Great
Attack
Great
Spcl. Atk
Good
Defense
Good
Spcl. Def
Good
Speed
Great
Reflexes
Great
Magic
N/A
Psyche
Superior
Intellect
Great
Other Stats
Eyesight
Great
Hearing
Great
Olfactory
Superior
Apart from a great deal of proficiency in the realms of Florokinesis and Spectrakinesis, Xanthor is able to wield the combination of both of those elements, which is known as Corruption.
Resistances
Weaknesses
Friends and Foes
Friends
Allies
Rivals
Enemies
Personality
Cold and calculating.
Likes
Dislikes
Biggest Fears
Quotes
Notes
His name is a shortening of Xanthorrhoeaceae, a family of flowering plants in the order Asparagales. This family also includes the genus of Asphodelus.
Community content is available under
CC-BY-SA
unless otherwise noted.