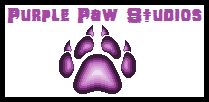 ~ This page is a creation of Purple Paw Studios ~
~~~~~~~~~~~~~~~~~
Biographical Information
Age
26
Relatives
Halendi the Weasel (sister)
Alias
Romantic Interests
Physical Description
Species
Mobian/Weasel
Gender
Male
Description

Fur: Brown w/ lighter brown muzzle and chest
Hair: Black
Eyes: Yellow

Attire
Political Alignment and Abilities
Affiliations
Earth Clan of Temblor (Assassin)
Weaponry
Abilities

Geomancy
Advanced combat
Stealth
Skilled w/ dagger

Other Information
American V.A.
Japanese V.A.
Theme Song(s)
Appearances
Roleplay:The Elemental Wars
Original Creator
Ryushusupercat
Ryushusupercat/Vuori the Weasel (Vuori za Weazeru; pronounced "voo-WORE-ee") is an assassin that serves the Earth Clan of Temblor. He is the older brother of Halendi the Weasel.
Physical Description
Vuori has darkish brown fur with a lighter brown muzzle and chest. He has shoulder length black hair and yellow eyes.
History
<untitled>
Vuori was often in charge of supervising Suolo during his first missions, until the hedgeidna reached his 18th birthday.
Abilities
Base Stats
Stats
Level
Stamina
Attack
Spcl. Atk
Defense
Spcl. Def
Speed
Reflexes
Magic
Psyche
Intellect
Total
/100
Other Stats
Eyesight
Hearing
Olfactory
Earth Abilities
Elementless Abilities
Status/Defensive Abilities
Friends and Foes
Friends
Allies
Rivals
Enemies
Personality
Vuori has a tendancy to come off as cold and apathetic, but he cares about the Earth Clan, and they (especially his sister) are his top priority. Stoic and sometimes stubborn, it is difficult to change Vuori's mind once it's set on something.
Likes
Dislikes
Biggest Fears
Quotes
Notes
His name is the Finnish word for "mountain".
Community content is available under
CC-BY-SA
unless otherwise noted.