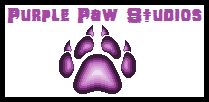 ~ This page is a creation of Purple Paw Studios ~
~~~~~~~~~~~~~~~~~
This page is not completed and is still being written!
Ryushusupercat/Vultagg the Porcupine is the former leader of the Electric Clan of Haeos. He is the father of Voltassa and Fulguro, as well as the husband of Plazmoje the Porcupine.
Physical Description
History
Abilities
Electric Abilities
Elementless/Metal Abilities
Status/Defensive Abilities
Friends and Foes
Friends
Allies
Rivals
Enemies
Personality
Likes
Dislikes
Biggest Fears
Quotes
Notes
His name is the
Community content is available under
CC-BY-SA
unless otherwise noted.