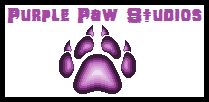 ~ This page is a creation of Purple Paw Studios ~
~~~~~~~~~~~~~~~~~
Vorhaten
[[image:|100px|center|]]
Basic Info
Nicknames
The Deathbringer
The Shadowcaller
Species
Primordial Darkness Deity
Relationship Status
Single
Biographical Info
Personal Info
Occupation
Deity of darkness
Skills and Abilities
Abilities
Advanced combat

Flight
Ryushusupercat/Vorhaten, is a primordial Darkness deity, as well as a deity of the Dark Clan of Voidstar.
Physical Description
Vorhaten is a massive, long-bodied beast somewhat akin to a Mobini weasel, but with much larger claws and a lupine face; the top part of her head is covered by a skull. Her ears are long and pointed, and she also has a long, thick tail ending in a bladed tip. Spines grow out of her back, and she has a long mane running down her neck.
History
"Birth"
Vorhaten was "born" a while after The Elemental Gods were; their powers were used to create her and her "siblings".
Afterwards, she moved from the Hyperverse to Mobius, where she went into hibernation for 100 years. Her presence, as well as the presence of Aglibol, Erebos, Nyx and Voidstar helped to keep the Elemental Plane of Darkness stable and balanced with the other nine Elemental Planes.
Early Years
Friends and Foes
Friends
Allies
Rivals
Enemies
Worshipers
Personality
Likes
Dislikes
Biggest Fears
Quotes
Notes
See Also
Community content is available under
CC-BY-SA
unless otherwise noted.