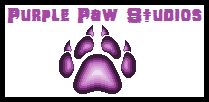 ~ This page is a creation of Purple Paw Studios ~
~~~~~~~~~~~~~~~~~
Biographical Information
Age
31
Relatives

Lady Kaminari Stormdriver - ancestor that founded the Electric Clan of Haeos
Vultagg Stormdriver - father
Plazmoje Stormdriver - mother
Fulguro Stormdriver - younger brother

Alias

Volt
Volta
Voltassa Stormdriver (full name)

Romantic Interests
(pending)
Physical Description
Species
Mobian/Porcupine
Gender
Female
Description

Fur: Yellow w/ peach muzzle and chest
Hair: Dark yellow
Eyes: Green

Attire

Light green vest w/ electric markings
Light green boots w/ electric markings
Metal belt
Khaki shorts
Earring
Fingerless gloves
Black top

Political Alignment and Abilities
Affiliations
Electric Clan (leader)
Weaponry
Radigast's Fury
Abilities

Leadership skills
Advanced combat
Fulguramancy
Skilled w/ Radigast's Fury

Super Forms
Stormfront Voltassa
Other Information
American V.A.
Japanese V.A.
Theme Song(s)
Appearances
Roleplay:The Elemental Wars
Original Creator
Ryushusupercat
Ryushusupercat/Voltassa the Porcupine (Borutoketsua za Harinezumi) is the current leader of the Electric Clan of Haeos.
Physical Description
History
Notable Abilities
Electric Abilities
Elementless Abilities
Status/Defensive Abilities
Friends and Foes
Friends
Allies
Rivals
Enemies
Personality
Voltassa has a flashy, aggressive personality, and she doesn't take kindly to strangers or outsiders. But she cares deeply for her people (just like the other Elemental Leaders), and especially cares for her little brother, Fulguro.
Likes
Dislikes
Biggest Fears
Her people being destroyed
Her brother getting killed
Quotes
Notes
Community content is available under
CC-BY-SA
unless otherwise noted.