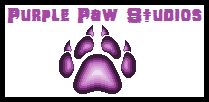 ~ This page is a creation of Purple Paw Studios ~
~~~~~~~~~~~~~~~~~
This page is not completed and is still being written!
Ryushusupercat/Vitesse the Dragonfly (Vitesse za Kagero; pronounced "vye-TESS-ee") is a scout that serves the Wind Clan of Khazri. She is the sister of Uraganas the Dragonfly.
Physical Description
History
Attacking G.U.N
Vitesse, along with Oluja the Deer, Ookaze the Hedgehog and Himmelen the Cheetah, attempt to spy upon the G.U.N base after Vendaval the Catbat hears unusual sounds coming from within (the sounds were actually Flare the Wolf training Julien). Unfortunately, Mitch the Wolf managed to trap the four with a water trap.
Abilities
Wind Abilities
Elementless Abilities
Status/Defensive Abilities
Friends and Foes
Friends
Allies
Rivals
Enemies
Personality
Likes
Dislikes
Biggest Fears
Quotes
Notes
Her name is the French word for "swiftness".
Community content is available under
CC-BY-SA
unless otherwise noted.