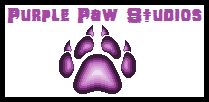 ~ This page is a creation of Purple Paw Studios ~
~~~~~~~~~~~~~~~~~

Ryushusupercat/Vira Lemaire

Biographical Information
Age
21
Relatives

25 Years Later

Alias
Romantic Interests
Kotuumath the Halfbreed
Physical Description
Species
Demonic catrec (Tenrec/Cat hybrid)
Gender
Female
Description

Fur: Gray
Hair: Black
Eyes: Yellow
Wings
Horns

Attire

Black/red skirt
Black tank-top
Black/red bracers
Boots
Earrings

Political Alignment and Abilities
Affiliations
Weaponry
Unnamed katana-like weapon
Abilities

Flight
Advanced combat
Different forms of Mance

Other Information
American V.A.
Japanese V.A.
Theme Song(s)
Appearances
Original Creator
Ryushusupercat (heavily based upon canonical char)
Physical Description
History
"Mobius' most beautiful woman!"
Vira used to be a normal (and very beautiful) Mobian catrec (tenrec/cat hybrid). Unfortunately, she was incredibly vain and self-centered, believing herself to be even more beautiful than <???>. Outraged at Vira's arrogance, <???> cursed the girl, turning her into a frightful demon.
Villainous Vira
Redemption
Base Stats
Stats
Level
Stamina
9
Attack
9
Spcl. Atk
10
Defense
8
Spcl. Def
9
Speed
10
Reflexes
10
Magic
10
Psyche
0
Intellect
9
Total
84/100
Other Stats
Eyesight
Superior
Hearing
Superior
Olfactory
Superior
Vira has many of the same abilities as Kotuumath, but she cannot use certain powerful physical attacks (such as Wood Hammer).
Friends and Foes
Friends
Allies
Rivals
Enemies
Romance
Personality
As a Villain
As a Hero
Likes
Dislikes
Biggest Fears
Quotes
Notes
This Vira is based heavily on the Vira from NeoPets.
See Also
Community content is available under
CC-BY-SA
unless otherwise noted.