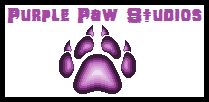 ~ This page is a creation of Purple Paw Studios ~
~~~~~~~~~~~~~~~~~
This page is not completed and is still being written!
Biographical Information
Age
22
Relatives
Alias
Romantic Interests
Physical Description
Species
Mobian/Raccoon
Gender
Male
Description

Fur: Yellow w/ darker yellow stripes and face mask, and white muzzle and chest
Hair: Black
Eyes: Green

Attire

Brown vest w/ dark blue-gray trim
Dark blue-gray ascot
Earring
Belt
Shoulder belt
Brown fingerless gloves w/ dark blue-gray trim and yellow wristband
Brown/White/Dark blue-gray boots

Political Alignment and Abilities
Affiliations
Electric Clan of Haeos (soldier)
Weaponry
Spear
Abilities

Electrokinesis
Advanced combat
Skilled w/ spear

Other Information
American V.A.
Japanese V.A.
Theme Song(s)
Appearances
Roleplay:The Elemental Wars
Original Creator
Ryushusupercat
Ryushusupercat/Villamo the Raccoon (Viramo za Rakun; pronounced "vee-LAH-mo") is a soldier that serves the Electric Clan of Haeos.
Physical Description
History
Abilities
Base Stats
Stats
Level
Stamina
Attack
Spcl. Atk
Defense
Spcl. Def
Speed
Reflexes
Magic
Psyche
Intellect
Total
/100
Other Stats
Eyesight
Great
Hearing
Superior
Olfactory
Great
Electric Abilities
Elementless Abilities
Status/Defensive Abilities
Friends and Foes
Friends
Allies
Rivals
Enemies
Personality
Likes
Dislikes
Biggest Fears
Quotes
Notes
His name is the
Community content is available under
CC-BY-SA
unless otherwise noted.