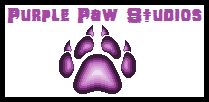 ~ This page is a creation of Purple Paw Studios ~
~~~~~~~~~~~~~~~~~
Basic Info
Full Name
Veroald the Tidal Creeperhog
Relationship Status
Single
Biographical Info
Birthplace
Bubonic's laboratory
Current Residence
Bubonic's laboratory
Personal Info
Skills and Abilities
Skills
Good speed
Advanced combat
Powers
Advanced Hydrokinesis
Veroald is a Tidal Creeperhog (Advanced Water Creeperhog) created by Bubonic the Hedgehog.
Physical Description
Veroald is mostly blue in color, with a paler muzzle and chest, and green eyes. His quills are long and flowing, and his ears are fin-like.
History
Creation
Veroald was created during the events of Attack of the Creeperhogs.
Abilities
Being an Advanced Water Creeperhog, Veroald is armed with the ability to use hydrokinesis, and at a much higher level than his weaker brethren.
He likes to be aware of where his opponent is and what they're doing; getting the drop on him is difficult due to this alertness.
Water Abilities
Elementless Abilities
Status/Defensive Abilities
Resistances
Veroald is resistant to Ice, and immune to Water. He can also absorb Water-element attacks and become stronger.
Weaknesses
Veroald is weak to Electricity and Fire.
Friends and Foes
Friends
Allies
Rivals
Enemies
Personality
Veroald has a rather stern personality, and is not one to be foolish. He seems to get along with Nivis, due to the fact that both of them are quite cunning in nature.
Likes
Dislikes
Biggest Fears
Notes
Trivia
Theme Songs
See Also
Community content is available under
CC-BY-SA
unless otherwise noted.