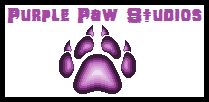 ~ This page is a creation of Purple Paw Studios ~
~~~~~~~~~~~~~~~~~
Basic Info
Full Name
Vedelik the Badger
Species
Mobian/Japanese Badger
Appearance
Description
Fur:
United Nations blue
,
USAFA blue
, and
unbleached silk
Eyes:
Sand
Biographical Info
Personal Info
Occupation
Water Clan civilian
Skills and Abilities
Abilities
Basic combat
Capable of digging
Capable of adhesive climbing
Ryushusupercat/Vedelik the Badger (pronounced "və-DEH-lik") is a civilian of the Water Clan of Neso.
Physical Description
A lean badger who stands a tiny bit over three feet tall, Vedelik has a short muzzle with a triangular nose, fairly small, rounded ears, and a rather short, bushy tail that mostly droops down.
His fur is primarily United Nations blue in color, with an unbleached silk muzzle, chest, and stomach, a USAFA blue facial mask that goes over his eyes and down towards his jawline, and a USAFA blue stripe running down his back; his forearms and ears are also USAFA blue in color. He has no hair on his head, instead having a tuft of longer fur, and his eyes are sand in color.
History
Abilities
Base Stats
Stamina
Good
Strength
Good
Energy
Average
Durability
Average
Resistance
Average
Speed
Good
Reflexes
Good
Magic
Good
Kinesis
N/A
Intellect
Good
Other Stats
Eyesight
Great
Hearing
Great
Olfactory
Great
Being a civilian, Vedelik has no genuine combat experience, but can still punch and kick; he also has access to basic hydromancy, and can pull off low-tier, easy to wield techniques of the Water element. Being a badger, he has respectable physical strength, and is armed with sharp teeth and strong jaws that can deliver a punishing bite. He also has the ability to dig and climb quite well.
Strengths/Resistances
Vedelik is relatively resistant to the Elements of Water and Fire (his Water resistance is somewhat higher, however). He is quite fast, and can easily outpace slower foes and evade their attacks. Rainy weather and moisture-heavy areas strengthen his hydromancy somewhat.
Weaknesses
Vedelik is weak to the Elements of Electricity and Nature. His defenses aren't anything special, therefore he mostly relies on his agility to try and evade potentially devastating attacks. Being a manipulator of Water, severe ambient heat can render his powers nigh useless, and can also easily dehydrate him.
Friends and Foes
Friends
Allies
Rivals
Enemies
Personality
Positive Traits
Neutral Traits
Negative Traits
Quotes
Notes
His name is the
Community content is available under
CC-BY-SA
unless otherwise noted.