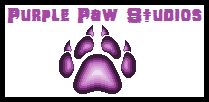 ~ This page is a creation of Purple Paw Studios ~
~~~~~~~~~~~~~~~~~
Valjeta
[[image:|150px|center|]]
Basic Info
Full Name
Valjeta the Coati
Alignment
True Neutral/Good
Appearance
Color
Fur: White and gray
Hair: Black
Eyes: Green
Biographical Info
Personal Info
Occupation
Light Clan assassin
Skills and Abilities
Skills
Stealth
Advanced combat
Ryushusupercat/Valjeta the Coati (pronounced "vahl-HEE-tah") is an assassin that serves the Light Clan of Celeritas.
Physical Description
History
Abilities
Base Stats
Stats
Level
Stamina
Great
Attack
Great
Spcl. Atk
Great
Defense
Good
Spcl. Def
Good
Speed
Great
Reflexes
Superior
Magic
N/A
Psyche
Superior
Intellect
Great
Other Stats
Eyesight
Great
Hearing
Superior
Olfactory
Great
As an assassin, Valjeta excels in disposing of a single enemy with little to no hassle. She is very agile and adept at hitting her foes' weakpoints, and can easily hold her own against a single opponent, although she is a bit fragile. She wields dual anelaces in combat.
Light Abilities
Elementless Abilities
Status/Defensive Abilities
Friends and Foes
Friends
Allies
Rivals
Enemies
Personality
Valjeta is, more often than not, a serious and aggressive type. Around good friends, however, she loosens up and becomes more relaxed. She greatly dislikes strangers, especially if they're Trolls or Dark Clan members.
Likes
Dislikes
Biggest Fears
Quotes
Notes
Her name is the
Community content is available under
CC-BY-SA
unless otherwise noted.