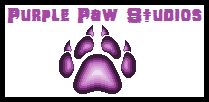 ~ This page is a creation of Purple Paw Studios ~
~~~~~~~~~~~~~~~~~
Basic Info
Full Name
Ukkonen the Lion
Appearance
Description
Fur: Yellow w/ white muzzle and chest
Hair: Dark goldenrod
Eyes: Light green
Biographical Info
Personal Info
Occupation
Electric Clan knight
Skills and Abilities
Skills
Skilled w/ battleaxe
Abilities
Advanced combat
High level of physical strength
Ryushusupercat/Ukkonen the Lion is a knight that serves the Electric Clan of Haeos.
Physical Description
Ukkonen is a fairly brawny lion that stands about a half-foot taller than most of his comrades, being at roughly the same height as fellow knight Garaja. His fur is primarily yellow in color, and his muzzle and chest are white. His mane, which is rather long and wild-looking, grows around his neck and reaches under his chin; his mane is also a dark goldenrod in color. The tuft of fur at the tip of his tail is the same color as his mane, and his eyes are a light green in color.
History
Childhood
Abilities
Base Stats
Stamina
Great
Attack
Great
Spcl. Atk
Good
Defense
Great
Spcl. Def
Great
Speed
Good
Reflexes
Average
Magic
Great
Psyche
N/A
Intellect
Good
Other Stats
Eyesight
Great
Hearing
Great
Olfactory
Great
As a lion, and also one who has trained to be a knight, Ukkonen has incredible physical strength, able to easily overwhelm weaker foes with sheer force. He wields a heavy battle axe in combat, designed to crush bones as well as cut trough flesh. Being a knight, he is also quite durable, and excels in the realm of close-quarters combat. He is also a proficient Fulguramancer, yet generally uses physical, melee-range attacks of the Electric Element.
His jaws are wickedly powerful, and he is capable of delivering a punishing bite to any enemy that gets too close to him.
Electric Abilities
Elementless Abilities
Status/Defensive Abilities
Resistances
Ukkonen is relatively resistant to Electricity and Wind (his Electricity resistance is somewhat higher, however). Being a knight, he is also better at tanking damage than his more fragile comrades.
Weaknesses
Ukkonen is weak to Water and Earth. His speed and agility are only average, therefore much faster opponents can run circles around him. As he tends to rely on melee-range attacks, opponents who can reliably attack from afar will easily wear him down.
Friends and Foes
Friends
Allies
Rivals
Enemies
Personality
Likes
Dislikes
Biggest Fears
Quotes
Notes
His name is the Finnish word for "thunder".
Community content is available under
CC-BY-SA
unless otherwise noted.