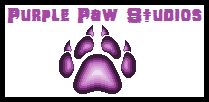 ~ This page is a creation of Purple Paw Studios ~
~~~~~~~~~~~~~~~~~

Ryushusupercat/Torxes the Ram

Biographical Information
Age
27
Relatives
Alias
Torx (pronounced "TORCE")
Romantic Interests
(pending)
Physical Description
Species
Mobian/Ram
Gender
Male
Description

Fur: Red w/ peach snout and chest
Eyes: Yellow
Gray beard

Attire

Metal shoulder belt
Baggy black jeans
Brown boots
Silver choker collar

Political Alignment and Abilities
Affiliations
Fire Clan of Fiamme (head soldier)
Weaponry
Battleaxe
Abilities

Pyrokinesis
Advanced combat
Great level of physical strength
Skilled w/ battleaxe

Other Information
American V.A.
Japanese V.A.
Theme Song(s)
Appearances
Roleplay:The Elemental Wars
Original Creator
Ryushusupercat
Ryushusupercat/Torxes the Ram (pronounced "TOR-sees") is the head soldier that serves the Fire Clan of Fiamme. He is most often seen working alongside Tulekahju the Mongoose.
Physical Description
Torxes has a well-muscled upper body, with curled horns and a small gray beard. His fur is bright red, with a peach snout and chest. His eyes are yellow in color.
He wears a metal shoulder belt, baggy black jeans, brown boots, a silver choker collar and bracers on his forearms.
History
Abilities
Base Stats
Stats
Level
Stamina
Great
Attack
Superior
Spcl. Atk
Good
Defense
Great
Spcl. Def
Great
Speed
Good
Reflexes
Average
Magic
N/A
Psyche
Great
Intellect
Great
Other Stats
Eyesight
Great
Hearing
Great
Olfactory
Great
Torxes is very strong in terms of physical strength, able to lift medium-sized boulders with ease. His large, curled horns act as both a helmet and a weapon, allowing him to headbutt opponents with incredible power. He wields a large and heavy battleaxe in combat that relies mainly on the force with which it is swung to deal damage, rather than its sharpness.
Fire Abilities
Elementless Abilities
Status/Defensive Abilities
Friends and Foes
Friends
Allies
Rivals
Enemies
Personality
Likes
Dislikes
Biggest Fears
Notes
His name is the Catalan word for "torch".
Community content is available under
CC-BY-SA
unless otherwise noted.