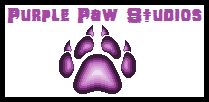 ~ This page is a creation of Purple Paw Studios ~
~~~~~~~~~~~~~~~~~
Basic Info
Full Name
Tindikali Fellsting
Appearance
Color
Chitin: Dark purple-gray w/ lighter chest
Hair: Black
Eyes: Red
Biographical Info
Personal Info
Occupation
Poison Clan leader
Skills and Abilities
Skills
Skilled w/ Dread Malsting
Abilities
Advanced combat

Lady Tindikali Fellsting is the current leader of the Poison Clan of Dantamu.
Physical Description
An athletic and lean-muscled female scorpion that stands about a half-foot taller than the average Mobian, Tindikali has dark purple-gray chitin with a lighter-colored chest, black hair that is tied into a ponytail that hangs out from underneath her helm, and piercing, reddish-orange eyes.
History
Childhood
Base Stats
Stamina
Superior
Attack
Superior
Spcl. Atk
Good
Defense
Great
Spcl. Def
Great
Speed
Good
Reflexes
Average
Magic
N/A
Psyche
Superior
Intellect
Great
Other Stats
Eyesight
Great
Hearing
Good
Olfactory
Great
A hardened warrior who excels in the realm of close-quarters combat, Tindikali wields the Dread Malsting, an ornately-designed partisan that was originally used by the Poison Clan's founder; Tindikali's ancestor, Lady Tigedus Fellsting.
Befitting her athletic build, Tindikali has a relatively high level of physical strength, able to easily overwhelm much lighter opponents; if she can get to them, that is. She is also a highly adept Toxikinetic, primarily utilizing close-range physical attacks of the Poison Element (with a couple of ranged attacks; notably Sludge Bomb and Virulent Rain).
Her overall speed isn't anything special, and being burdened by her armor makes her reflexes rather poor; she's much better at weathering attacks than she is at dodging them.
Poison Abilities
Elementless Abilities
Status/Defensive Abilities
Resistances
Tindikali is resistant to Poison. Her natural resilience, along with the armor she wears, gives her high durability.
Weaknesses
Tindikali is weak to Nature and, to a lesser extent, Earth. Her subpar speed and reflexes allow much faster opponents to easily outspeed her. Also, her general lack of ranged attacks puts her at a disadvantage against enemies who can comfortably attack from outside the reach of her weapon.
Friends and Foes
Friends
Allies
Rivals
Enemies
Personality
Likes
Dislikes
Biggest Fears
Quotes
Notes
Her name is the Swahili word for "acidic".
Community content is available under
CC-BY-SA
unless otherwise noted.