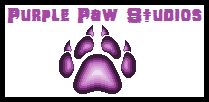 ~ This page is a creation of Purple Paw Studios ~
~~~~~~~~~~~~~~~~~
Thundarina
[[image:|150px|center|]]
Basic Info
Full Name
Thundarina the Dragon
Species
Mobian/Electric Dragon
Alignment
True Neutral/Good
Relationship Status
Single
Appearance
Color
Scales: Yellow w/ electric blue markings
Hair: Golden-yellow
Eyes: Electric blue
Description
Tube top
Skirt
Boots
Shoulder armor
Choker collar
Bracelets
Biographical Info
Personal Info
Occupation
Electric Clan's head battle magess
Skills and Abilities
Skills
Advanced combat
Flight
Abilities
Advanced Fulguramancy
Ryushusupercat/Thundarina the Dragon (Sandarina za Doragon) is the head battle magess that serves the Electric Clan of Haeos.
Physical Description
Thundarina has predominately yellow scales with electric blue markings, dark, golden-yellow hair and electric blue eyes. Her horns are shaped like thunderbolts, and she has a jagged crest at the tip of her tail.
She wears a tube top with a heart-cut front, a skirt with jagged trim, shoulder armor with sleeve-like cuffs, boots, a choker collar and bracelets on her right wrist.
History
Childhood
Abilities
Base Stats
Stamina
Great
Attack
Good
Spcl. Atk
Superior
Defense
Great
Spcl. Def
Great
Speed
Good (land)
Great (flying)
Reflexes
Great
Magic
Superior
Psyche
N/A
Intellect
Great
Other Stats
Eyesight
Superior
Hearing
Great
Olfactory
Great
As a battle magess, Thundarina excels in the area of raw Elemental power, able to deal a lot of damage in a short amount of time. Her movements are fluid and graceful; she seems to almost dance with her electricity.
She can also fly with her wings, although of course she cannot use the wind Element. Her land speed is average, but she is faster when flying.
Electric Abilities
Elementless Abilities
Status/Defensive Abilities
Friends and Foes
Friends
Allies
Rivals
Enemies
Personality
Likes
Dislikes
Biggest Fears
Quotes
Notes
Her name is a deliberate misspelling of "thunder" with a feminine suffix of ina added at the end.
Community content is available under
CC-BY-SA
unless otherwise noted.