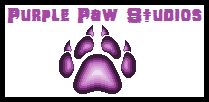 ~ This page is a creation of Purple Paw Studios ~
~~~~~~~~~~~~~~~~~
Biographical Information
Age
26
Relatives

Unnamed mother
Unnamed father

Alias
Ten
Romantic Interests
Physical Description
Species
Mobian/Ermine
Gender
Male
Description

Fur: Dark gray w/ gray face, chest and tail tip
Hair: Black
Eyes: Red

Attire

Brown vest
Brown boots
Belt
Shoulder belt
Earrings
Brown gloves
Yellow choker collar
Yellow bands above elbows

Political Alignment and Abilities
Affiliations
Dark Clan of Voidstar (scout)
Weaponry
Shortbow
Abilities

Spectramancy
High-speed combat
Stealth
Skilled w/ shortbow

Other Information
American V.A.
Japanese V.A.
Theme Song(s)
Appearances
Roleplay:The Elemental Wars
Original Creator
Ryushusupercat
Ryushusupercat/Tenebre the Ermine (pronounced "tuh-NEE-bray") is a scout that serves the Dark Clan of Voidstar.
Physical Description
Tenebre is fairly thin and lanky, with dark gray fur with a lighter-colored facial mask and muzzle, chest, stomach and tail tip. He has black hair and red eyes, not uncommon amongst Dark Clan members.
He typically wears a brown vest, brown gloves that almost reach to his elbows, yellow bands above his elbows, a yellow choker collar, brown boots, two belts (one around his waist and the other over his chest) and some earrings.
History
Younger Years
Like most of the other members of the Dark Clan, Tenebre's childhood was nothing special. He was a shy, quiet kid, with fairly high-strung nerves. It wasn't long before he began to display a high level of proficiency with the shortbow, and thus the ermine's (unnamed) parents decided to see if he could become soldier material once he was older.
Soldier Material?
Upon reaching the age of 18, Tenebre's skill with the shortbow had been fully nurtured, giving him great accuracy and range. Unfortunately, his fragile nerves made it hard for him during training; out of being startled, he nearly shot a fellow Dark Clan soldier during a practice run.
After that it was decided that the soldier's role was just not for Tenebre. And he was quite happy to agree.
Tenebre the Scout
Roughly two years after that incident, he became interested in training to become a scout. It required stealth, and wouldn't subject the ermine to as much of the stress of the battlefield. Training extensively under Lunos the Chameleon's watchful eye, Tenebre soon proved himself to be more than capable of scouting.
Abilities
Base Stats
Stats
Level
Stamina
Attack
Spcl. Atk
Defense
Spcl. Def
Speed
Reflexes
Magic
Psyche
Intellect
Total
/100
Other Stats
Eyesight
Hearing
Olfactory
He is shown to be very skilled with the shortbow. Being a scout, he is also very stealthy.
Dark Abilities
Elementless Abilities
Status/Defensive Abilities
Friends and Foes
Friends
Allies
Rivals
Enemies
Personality
Tenebre is quiet and generally shy, but he is also friendly.
Likes
Dislikes
Biggest Fears
Quotes
Notes
His name is the Italian word for "darkness".
Community content is available under
CC-BY-SA
unless otherwise noted.