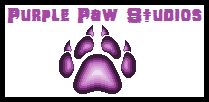 ~ This page is a creation of Purple Paw Studios ~
~~~~~~~~~~~~~~~~~
Stribog
[[image:|100px|center|]]
Basic Info
Species
Wind Deity/Flying whale-thing
Relationship Status
Single
Biographical Info
Personal Info
Skills and Abilities
Abilities
Advanced combat
Ryushusupercat/Stribog is a Wind deity as well as a deity of the Wind Clan of Khazri.
Physical Description
History
"Birth"
Stribog was "born" a while after The Elemental Gods were; their powers were used to create him and his "siblings".
Afterwards, he moved from the Hyperverse to Mobius, where he went into hibernation for 100 years. His presence, as well as the presence of Latobias, Saranyu, Theia and Khazri helped to keep the Elemental Plane of Wind stable and balanced with the other nine Elemental Planes.
Early Years
Abilities
Wind Abilities
Water Abilities
Cloud Abilities
Elementless Abilities
Status/Defensive Abilities
Friends and Foes
Friends
Allies
Rivals
Enemies
Personality
Likes
Dislikes
Biggest Fears
Quotes
Notes
See Also
Community content is available under
CC-BY-SA
unless otherwise noted.