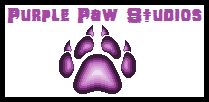 ~ This page is a creation of Purple Paw Studios ~
~~~~~~~~~~~~~~~~~
This page is not completed and is still being written!
Biographical Information
Age
21 (in the story he appears in)
Alias
Soma Cruz (full name)
Relatives

25 Years Later

Physical Description
Species
Mobian/Hedgehog
Gender
Male
Description

Fur: Silver w/ pale peach muzzle and chest
Hair: Silver
Eyes: Green

Attire

White overcoat w/ blue trim
Blue jeans
Earring
Double belt
White/black boots w/ silver bands
Black undershirt
Amulet

Political Alignment and Abilities
Affiliations
Himself
Weaponry

Throwing knives
Positron Rifle

Abilities

Advanced combat
Weapons expertise
Can steal the souls of monsters he kills

Super Forms
(pending)
Other Information
American V.A.
Japanese V.A.
Theme Song(s)
Appearances
TDSS: Legend of Soma
Original Creator
Ryushusupercat (based upon a canonical char, however)
Ryushusupercat/Soma Cruz the Hedgehog (Soma Kurusu za Hejjihoggu) is a character based upon Soma Cruz from Castlevania: Aria of Sorrow. He debuts in TDSS: Legend of Soma, but also appears in Time Crisis Pt. 1 and Time Crisis Pt. 2.
History
Childhood
Almost nothing is known of Soma's childhood.
Notable Abilities
| | |
| --- | --- |
| Stats | Level |
| Stamina | 10 |
| Attack | 10 |
| Defense | 8 |
| Speed | 8 |
| Reflexes | 9 |
| Magic | 10 |
| Psyche | 0 |
| Intellect | 10 |
| Total | 65/80 |
Personality
Likes
Dislikes
Biggest Fears
Quotes
Notes
The only reason that Soma is listed as a Chronomancer is because he has a powerful Soul Ability known as Time Stop, in which he can freeze time for 20 seconds. It drains a lot of his strength, however.
Seeing as how Albus the Cat is one of Soma's descendants, he obviously had hedgecat and cat relatives.
Community content is available under
CC-BY-SA
unless otherwise noted.