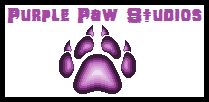 ~ This page is a creation of Purple Paw Studios ~
~~~~~~~~~~~~~~~~~
Ryushusupercat/Sharpshoot Clan
Organization Information
Type
Hyena Clan
Also known as
Founders
Headquarters
Intentions
Enemy organizations
Affiliation
The Ryushusupercat/Sharpshoot Clan is a clan of Mobian hyenas that reside within the Efrikan Plains.
History
Attacked by the Eggman Empire
Culture
Matriarchy and Male Clansmembers
While the Sharpshoot clan is a considered a matriarchy (female-ruled), males within the clan are not looked down upon as "lesser beings". The alpha female's husband shares power with his wife, and the male (as well as female) siblings of the two alphas are considered the first and foremost source of political and personal council.
Hierarchy
The hierarchy in the Sharpshoot clan is well defined and goes like this, from top of the pack to the lower members;
Alpha female
Alpha male (alpha female's spouse)
Beta males/females (siblings of the alpha female and alpha male)
Soldiers
Soldiers in training
Civilians
Deities
Notes
The hierarchy names are based upon the first two letters of the Greek alphabet, alpha and beta.
Community content is available under
CC-BY-SA
unless otherwise noted.