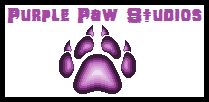 ~ This page is a creation of Purple Paw Studios ~
~~~~~~~~~~~~~~~~~
Biographical Information
Age
25
Relatives
Alias
Rusk
Romantic Interests
Physical Description
Species
Mobian/Echidna
Gender
Female
Description

Fur: Light gray w/ light peach muzzle
Eyes: Purple

Attire

Blue tube top w/ darker trim
Blue boots w/ darker cuffs
Khaki hot pants
Blue fingerless gloves w/ darker cuffs
Back dreadlocks in a ponytail
Gold choker collar
Gold band around right arm

Political Alignment and Abilities
Affiliations
Wind Clan of Khazri (soldier
Weaponry
Falchion
Abilities

Aeromancy
Advanced combat
Skilled w/ falchion

Other Information
American V.A.
Japanese V.A.
Theme Song(s)
Appearances
Roleplay:The Elemental Wars
Original Creator
Ryushusupercat
Ryushusupercat/Ruskanas the Echidna is a soldier that serves the Wind Clan of Khazri.
Physical Description
Ruskanas has light gray fur with a light peach muzzle, and purple eyes. The dreadlocks on the back of her head are put up in a ponytail.
She wears a blue tube top with darker trim, blue boots and fingerless gloves with darker trim, khaki "hot" pants, a gold-colored choker collar and a gold-colored band around her right upper arm.
History
Abilities
Base Stats
Stats
Level
Stamina
Attack
Spcl. Atk
Defense
Spcl. Def
Speed
Reflexes
Magic
Psyche
Intellect
Total
/100
Other Stats
Eyesight
Hearing
Olfactory
Wind Abilities
Elementless Abilities
Status/Defensive Abilities
Friends and Foes
Friends
Allies
Rivals
Enemies
Personality
Likes
Dislikes
Biggest Fears
Quotes
Notes
Her name is the
Community content is available under
CC-BY-SA
unless otherwise noted.