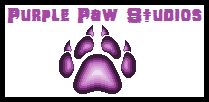 ~ This page is a creation of Purple Paw Studios ~
~~~~~~~~~~~~~~~~~

Ryushusupercat/Renkaeve the Squirrel

Biographical Information
Age
17
Alias
Romantic Interests
Ferne the Serval
Physical Description
Species
Mobian/Squirrel
Gender
Male
Description

Fur: Yellow w/ white muzzle and chest
Hair: Darker yellow
Eyes: Green

Attire
Political Alignment and Abilities
Affiliations
Red Mountain Freedom Fighters (Agent)
Weaponry
Dual katanas
Abilities

Advanced combat
Advanced Electrokinesis
Super speed (not as fast as Sonic)
Skilled w/ katanas

Other Information
American V.A.
Japanese V.A.
Theme Song(s)
Appearances
Original Creator
Unknown
Ryushusupercat/Renkaeve the Squirrel (pronounced "REN-kuh-vay") is a member of the Red Mountain Freedom Fighters. He often serves as the scout for the group.
Physical Description
History
Abilities
Base Stats
Stats
Level
Stamina
9
Attack
10
Spcl. Atk
7
Defense
8
Spcl. Def
8
Speed
10
Reflexes
10
Magic
0
Psyche
10
Intellect
8
Total
80/100
Other Stats
Eyesight
Superior
Hearing
Superior
Olfactory
Superior
Renkaeve is very fast, although not as fast as Sonic. He wields dual katanas in battle and is highly adept at using hit-and-run tactics, although he is unafraid to fight the foe face-to-face. He also has a great level of Electrokinesis.
Electric Abilities
Elementless Abilities
Status/Defensive Abilities
Friends and Foes
Friends
Allies
Rivals
Enemies
Romance
Personality
Renkaeve is a bit of a jokester, and usually doesn't take things too seriously, which tends to get on Unari the Bearcat's nerves. But he's still an all-around great guy that'll never leave your back unprotected.
Likes
Dislikes
Biggest Fears
Quotes
"I've got your back, man! And I don't mean that in a queer way either!"
Notes
See Also
Community content is available under
CC-BY-SA
unless otherwise noted.