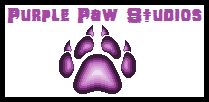 ~ This page is a creation of Purple Paw Studios ~
~~~~~~~~~~~~~~~~~

Ryushusupercat/Rathnait the Dobharchu

Biographical Information
Age
27
Relatives
Alias
Rath
Romantic Interests
Jelani the Ngoloko
Physical Description
Species
Dobhar-chu
Gender
Female
Description

Fur: Dark brown w/ lighter chest and stomach
Hair: Black
Eyes: Yellow

Attire

Tube top
Belt w/ satchel
Arm bands
Wrappings on hands
Earring

Political Alignment and Abilities
Affiliations
The Cryptid Community of Dark Forest (soldier)
Weaponry
Dagger
Abilities

Advanced combat
Excellent swimmer
Incredible aquatic combat

Other Information
American V.A.
Japanese V.A.
Theme Song(s)
Appearances
Roleplay:Cryptid Chaos
Original Creator
Ryushusupercat
Ryushusupercat/Rathnait the Dobharchu is a soldier of the Dark Forest Community. She has a slight Irish accent and can speak fluent Irish.
Physical Description
She looks like an anthropomorphic yet feral hybrid between an otter and a canine. Her fur is a dark brown while her stomach and chest are lighter in shade, and she has black hair and piercing yellow eyes. She wears a black leather tube top, a belt with satchel, arm and tail bands, wrappings on her hands, and an earring.
History
Under Construction.
Abilities
Base Stats
Stats
Level
Stamina
10
Attack
8
Spcl. Atk
8
Defense
8
Spcl. Def
8
Speed
9
Reflexes
10
Magic
9
Psyche
0
Intellect
9
Total
79/100
Other Stats
Eyesight
Superior
Hearing
Superior
Olfactory
Great
Rathnait's aquatic combat is incredible (on par only with Lazarus the Selkie); nearly everyone who fights her in the water loses, unless they happen to have Electric abilities, but even then, she can use her Cryomancy to erect a temporary shield by freezing the water.
Ice Abilities
Water Abilities
Elementless Abilities
Status/Defensive Abilities
Immunities/Resistances
She is resistant, but not immune, to Water and Ice attacks.
Weaknesses
Being Water and Ice aligned, she is weak to Electric, Earth and Fire attacks.
Friends and Foes
Friends
Allies
Rivals
Enemies
Romance
Personality
Rathnait is energetic and friendly, and she loves to swim. But make no mistake, she can certainly be fiery when she wants to be.
Likes
Dislikes
Biggest Fears
Quotes
Notes
The name Rathnait is Irish for "little graceful one", which coincides not only with her grace in the water, but also the fact that she is a bit smaller than the other cryptids, despite the fact she's full-grown.
Both Rathnait's name and accent are Irish, which coincides with the fact that dobhar-chu's are found in Ireland.
See Also
Community content is available under
CC-BY-SA
unless otherwise noted.