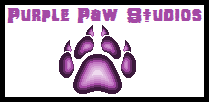 ~ This page is a creation of Purple Paw Studios ~
~~~~~~~~~~~~~~~~~

Ryushusupercat/Rashidi-Oba

Biographical Information
Age
Unknown
Alias

Rashidi-Oba (full name)
Rashidi (commonly used name)
Rash
Rashi

Physical Description
Species
Unknown
Gender
Male
Description

Fur:
Hair:
Eyes:
Horns
Wings

Attire
Political Alignment and Abilities
Alignment
Lawful Neutral
Affiliations
The Doberman Pharaoh
Abilities

Powerful telekinesis
Able to read minds

Other Information
American V.A.
Japanese V.A.
Theme Song(s)
Appearances
Roleplay:Secret of the Sands
Original Creator
Ryushusupercat
Ryushusupercat/Rashidi-Oba (often just called Rashidi) is a strange creature that lives within the Sandstorm Sanctuary, in a grand library. He resembles a feral cross between a weasel and an Eastern Dragon.
Physical Description
History
Abilities
Rashidi has powerful telekinetic abilities, able to easily manipulate and deflect the energy-based attacks of others, and even erect shields of Psychic energy. However, he does not control any Elements, and his speed is slightly below average. His physical strength is quite good, but his greatest power lies in his telekinesis, and his energy-based attacks.
Resistances
He is immune to certain telekinetic abilities (I.E. ones that inhibit the abilities of the opponent).
Weaknesses
He is weak to Darkness-aligned abilities.
Friends and Foes
Friends
Allies
Rivals
Enemies
Personality
Rashidi values wisdom above all else, and cannot stand arrogant or stupid people. He tends to talk down to those he deems unintelligent, and the only people he will respect besides Duamutef Nassor are those of great wisdom (then again, Duamutef is very intelligent as well).
People who seek knowledge for "pure" reasons (I.E non-selfish reasons) will get his interest, as he seems to love to teach. The intelligent, riddle-loving scarab, Asenath, is a good friend of his.
Likes
Dislikes
Biggest Fears
Quotes
Notes
Community content is available under
CC-BY-SA
unless otherwise noted.