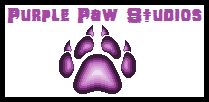 ~ This page is a creation of Purple Paw Studios ~
~~~~~~~~~~~~~~~~~
This page is not completed and is still being written!

Ryushusupercat/Ookaze the Hedgehog

Biographical Information
Age
26
Relatives
Arashi the Hedgehog (sister)
Alias
Romantic Interests
(pending)
Physical Description
Species
Mobian/Hedgehog
Gender
Male
Description

Fur: Gray w/ white muzzle and chest
Hair: Darker gray
Eyes: Blue

Attire
Political Alignment and Abilities
Affiliations
Wind Clan of Khazri (soldier)
Weaponry
Longbow
Abilities

Aerokinesis
Advanced combat
Skilled w/ longbow

Other Information
American V.A.
Japanese V.A.
Theme Song(s)
Appearances
Roleplay:The Elemental Wars
Original Creator
Ryushusupercat
Ryushusupercat/Ookaze the Hedgehog is a soldier that serves the Wind Clan of Khazri. He is the older brother of Arashi the Hedgehog.
Physical Description
History
Abilities
Base Stats
Stats
Level
Stamina
Attack
Spcl. Atk
Defense
Spcl. Def
Speed
Reflexes
Magic
Psyche
Intellect
Total
/100
Other Stats
Eyesight
Hearing
Olfactory
Ookaze uses a bow and arrow as his weapon of choice, and his skill and accuracy is nearly unparalleled within the Wind Clan (in fact, he is matched only by Badai, a scout of the WindClan). His arrows are Wind Arrows, and they fly faster than other kinds of arrows. He also has a good level of Aerokinesis and advanced combat abilities (being a soldier).
Wind Abilities
Elementless Abilities
Status/Defensive Abilities
Friends and Foes
Friends
Allies
Rivals
Enemies
Abilities
Personality
Ookaze has a rather short temper, and is stubborn. His sister is one of the few people he'll listen to, besides Tatsuma, Hurikale, Badai and Blackmoon. He is naturally protective of his younger sister.
Likes
Dislikes
Biggest Fears
Quotes
Notes
His name is the Japanese word for "gale".
Community content is available under
CC-BY-SA
unless otherwise noted.