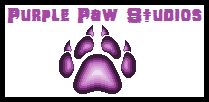 ~ This page is a creation of Purple Paw Studios ~
~~~~~~~~~~~~~~~~~
This page is not completed and is still being written!

Ryushusupercat/Nieve the Grison

Biographical Information
Age
Relatives
Alias
Romantic Interests
Physical Description
Species
Mobian/Grison
Gender
Female
Description
Attire
Political Alignment and Abilities
Affiliations
Ice Clan of Kyanos (medic)
Abilities

Cryomancy
Basic combat
Medical expertise

Other Information
American V.A.
Japanese V.A.
Theme Song(s)
Appearances
Roleplay:The Elemental Wars
Original Creator
Ryushusupercat
Ryushusupercat/Nieve the Grison is a medic that serves the Ice Clan of Kyanos.
Physical DescriptionEdit
AbilitiesEdit
Base Stats
Stats
Level
Stamina
Attack
Spcl. Atk
Defense
Spcl. Def
Speed
Reflexes
Magic
Psyche
Intellect
Total
/100
Other Stats
Eyesight
Hearing
Olfactory
Ice AbilitiesEdit
Elementless/Metal AbilitiesEdit
Status/Defensive AbilitiesEdit
Friends and FoesEdit
PersonalityEdit
Biggest FearsEdit
Her name is the Spanish word for "snow".