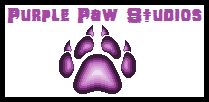 ~ This page is a creation of Purple Paw Studios ~
~~~~~~~~~~~~~~~~~
Narukami
[[image:|100px|center|]]
Basic Info
Species
Primordial Electric Deity
Relationship Status
Single
Biographical Info
Birthplace
The Hyperverse
Relatives
Ka - "grandfather"
Haeos - Elemental source
Khazri - Elemental source
Affiliations
Ka, the Great Wheel of Being
Personal Info
Foes
Buer, the Black Wheel of Decay
Occupation
Electric deity
Skills and Abilities
Abilities
Advanced combat
Great speed
Powers
Advanced Fulguramancy
Advanced Aeromancy
Nimbus manipulation
Ryushusupercat/Narukami, The Mother of Storms, is a primordial Thunder goddess, as well as a deity of the Electric Clan of Haeos.
Physical Appearance
Narukami resembles a massive, non-Mobian wolf. She stands about eight feet tall at the shoulder, and her body is roughly eleven feet in length, not counting her seven-foot long tail.
History
"Birth"
Narukami was "born" a while after The Elemental Gods were; their powers were used to create her and her siblings.
Afterwards, she moved from the Hyperverse to Mobius, where she went into hibernation for 100 years. Her presence, as well as the presence of Xevioso, Radigast, Perkunas and Haeos helped to keep the Elemental Plane of Electricity stable and balanced with the other nine Elemental Planes.
Early Years
Beast Legends
Electric Abilities
Thunderbolt
Thunder Wave
Charge
Charge Beam
Shockwave
Mega Shock
Zap Cannon
Volt Tackle
Thunder Fang
Lightning Slash
Shock Tail
Thunder Swarm
Lightning Slam
Discharge
Static Cling
Wind Abilities
Nimbus abilities
Elementless Abilities
Crunch
Hyper Beam
Body Slam
Slash
Crush Claw
Power Whip w/ tail
Aura Sphere
Focus Blast
Status/Defensive Abilities
Howl
Roar
Glare
Leer
Screech
Detect
Weaknesses
Friends and Foes
Friends
Allies
Rivals
Enemies
Personality
Likes
Dislikes
Biggest Fears
Quotes
Notes
See Also
Community content is available under
CC-BY-SA
unless otherwise noted.