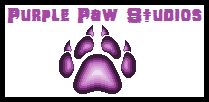 ~ This page is a creation of Purple Paw Studios ~
~~~~~~~~~~~~~~~~~

Ryushusupercat/Merimoth Diamondsun

Biographical Information
Age

Phys.: 8
Chrono.: Unknown

Relatives
Alias

Meri (pronounced "MERRY")
Ryushusupercat/Merimoth Diamondsun (full name)

Physical Description
Species
Unknown (known as a "Cavern Dweller")
Gender
Female
Description

Fur: Cobalt blue
Eyes: Yellow w/ blue irises
Scale armor: Black

Attire
(pending)
Political Alignment and Abilities
Affiliations
Abilities

Basic Naturemancy
Basic Cryomancy
Basic Geomancy
Able to climb up walls
Good digger

Other Information
American V.A.
Japanese V.A.
Theme Song(s)
Appearances
Roleplay:Vengeance From Below The Earth (debut)
Original Creator
Ryushusupercat
Ryushusupercat/Merimoth Diamondsun is the younger sister of Vorvadoss Stonecutter, and one of the few surviving Cavern Dwellers
Physical Description
Merimoth is quite small, only 3 feet tall, and her plate-like armor is only slightly developed. Her fur is cobalt blue, and her eyes are yellow with blue irises.
History
Under construction
Early Years
Merimoth was part of a race of beings known as "The Cavern Dwellers". She was the daughter of Xerxes Onyxclaw, the clan chieftain, as well as the younger sister of Vorvadoss Stonecutter.
G.U.N Intrusion
After G.U.N attacked the village, Ashtorek took his sister and fled at the behest of vorvadoss, along with the few other survivors.
Abilities
She has basic Naturemancy, Cryomancy and Geomancy at her command, but has not yet learned how to use the Advanced elements of Permafrost (Earth/Ice) and Tundra (Nature/Ice).
Resistances/Immunities
Weaknesses
Because of her physical immaturity, she is much more easily injured than her older brothers.
Friends and Foes
Friends
Allies
Rivals
Enemies
Personality
Likes
Dislikes
Biggest Fears
Quotes
Notes
Community content is available under
CC-BY-SA
unless otherwise noted.