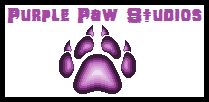 ~ This page is a creation of Purple Paw Studios ~
~~~~~~~~~~~~~~~~~
This page is not completed and is still being written!

Ryushusupercat/Mephistopheles

Biographical Information
Age
Unknown
Relatives

25 Years Later

Alias
The Dark One
Physical Description
Species
Demon
Gender
Male
Description
Attire
Political Alignment and Abilities
Alignment
Chaotic Evil
Affiliations
Buer, the Black Wheel of Decay
Abilities

Various forms of Mance
Teleportation
Advanced combat
Shapeshifting
Immortality
Flight
Super strength

Other Information
American V.A.
Japanese V.A.
Theme Song(s)
Appearances
Original Creator
Ryushusupercat/Mephistopheles is a demon of incredible power and the main antagonist of TDSS: Legend of Alucard. He is also one of the five "children" of Buer, the Black Wheel of Decay.
History
Mephistopheles had chosen Lisa to be the carrier of his seed, and so he possessed her. While she was possessed, she became pregnant with Alucard the Wolf.
After Alucard was born, Mephistopheles no longer needed Lisa, and sought to kill her so he could have her son to raise as his successor. Lisa and Alucard managed to avoid the demon for 7 years, with Lisa casting Solaramancy shields over Ruvas Village (where Alucard was born) in order to keep Mephistopheles at bay. Eventually, the demon managed to possess a simple traveler, allowing him to gain access to Ruvas Village and eventually kill Lisa. Alucard was blamed for Lisa's death.
"Death" at the Paws of Alucard
Notable Abilities
| | |
| --- | --- |
| Stats | Level |
| Stamina | 10 |
| Attack | 10 |
| Defense | 10 |
| Speed | 10 |
| Reflexes | 10 |
| Magic | 10 |
| Psyche | 10 |
| Intellect | 10 |
| Total | 80/80 |
Resistances
Weaknesses
Personality
Likes
Dislikes
Biggest Fears
Quotes
"Lay still, child. For soon you will be my successor..."
Notes
Community content is available under
CC-BY-SA
unless otherwise noted.