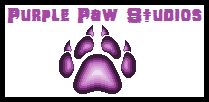 ~ This page is a creation of Purple Paw Studios ~
~~~~~~~~~~~~~~~~~
Basic Info
Species
Mobian/Cat (Abyssinian)
Appearance
Description
Fur:
Black and
AuroMetalSaurus
Hair:
Midnight
Eyes:
Maximum red
Biographical Info
Personal Info
Occupation
Dark Clan soldier
Skills and Abilities
Abilities
Advanced combat
Ryushusupercat/Medea the Cat is a soldier that serves the Dark Clan of Voidstar.
Physical Description
A fairly lean cat who stands a little over three feet tall, Medea has a fairly short, somewhat tapering muzzle with three whiskers on each side of her nose, fairly large, triangular ears that stand upright, and a slender, medium-length tail.
Her fur is primarily black in color, with an AuroMetalSaurus muzzle, throat and upper chest. Her hair, which is shoulder-length and fairly straight, is midnight in color, and her eyes are maximum red in color.
History
Base Stats
Stamina
Great
Strength
Great
Energy
Average
Durability
Average
Resistance
Average
Speed
Great
Reflexes
Great
Magic
Great
Kinesis
N/A
Intellect
Good
Other Stats
Eyesight
Superior
Hearing
Great
Olfactory
Great
Resistances
Medea is resistant to the Element of Darkness. She is also quite agile, able to dodge slow-moving opponents and attacks with ease.
Weaknesses
Medea is weak to the Element of Light. Her defenses are subpar, forcing her to rely on her agility to survive.
Friends and Foes
Friends
Allies
Rivals
Enemies
Family
Romance
Personality
Medea is a pretty aggressive individual with a somewhat volatile temper, and is also quite fearless. She greatly dislikes those who discriminate against the Element of Darkness.
Positive Traits
Negative Traits
Neutral Traits
Quotes
Notes
Gallery
Community content is available under
CC-BY-SA
unless otherwise noted.