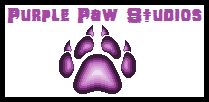 ~ This page is a creation of Purple Paw Studios ~
~~~~~~~~~~~~~~~~~

Prepare to see the end of your pathetic existence!


— Lucius the Ferret

Ryushusupercat/Lucius the Ferret

Biographical Information
Age
19
Relatives
Alias

Lulu or Loopy Lu (degrading nicknames used by Linebeck)

Romantic Interests
Jolene the Fox
Physical Description
Species
Moebian/Ferret
Gender
Male
Description

Fur: Lt. brown w/ dark umber eye markings and white chest
Hair: Dark umber
Eyes: Yellow

Attire
Political Alignment and Abilities
Affiliations
Himself
Weaponry
Sabre
Abilities

Basic combat
Skilled w/ sabre
Basic Pyrokinesis
Basic Spectrakinesis
Stealth
Great speed and reflexes

Other Information
American V.A.
Japanese V.A.
Theme Song(s)
Appearances
Original Creator
Ryushusupercat
Ryushusupercat/Lucius the Ferret (Lucius za Feretto) is a fan character created by Ryushusupercat. He is the Moebian (Anti) counterpart of Linebeck the Ferret.
History
Meeting Jolene
Physical Description
Appearances
Notable Abilities
Base Stats
Stats
Level
Stamina
8
Attack
8
Spcl. Atk
0
Defense
7
Spcl. Def
7
Speed
10
Reflexes
10
Magic
0
Psyche
6
Intellect
10
Total
66/100
Other Stats
Eyesight
Superior
Hearing
Superior
Olfactory
Superior
Lucius is highly adept with his sabre, and is an even better fighter than Linebeck. He is also incredibly intelligent, which often helps him to get the upper hand in a fight.
Fire Abilities
Dark Abilities
Elementless/Metal Abilities
Status/Defensive Abilities
Friends and Foes
Friends
Allies
Rivals
Enemies
Linebeck the Ferret - Lucius despises Linebeck, being his Moebian counterpart and all. Lucius will do whatever it takes to wipe his Prime counterpart from existance. He also believes that Moebians are meant to be superior to their Prime counterparts.
Jake the "Wolf" - To an extent, whenever Jake makes the mistake of calling Jolene a bimbo, or any other derogatory name.
Personality
Lucius is cruel and crafty, and can be considered a sadist. However, he possesses an eloquent tongue and can easily pass himself off as a gentleman. He won't think twice about using others to meet his own goals, whether they are good or evil. In fact, the only people he cares about are Jolene the Fox and his fellow Moebians. He is normally calm; not even Jake the "Wolf"'s insults towards him seem to faze him. But if anyone insults Jolene, he will become violently angry.
No one knows why Lucius hates Pokemon so much.
Likes
Hurting or tricking others (particularly Linebeck or Dismal)
Torturing others (particularly Linebeck, any Pokemon, and Dismal)
Dislikes
Biggest Fears
Quotes
"Now you see why we Moebians are the superior race!"
See Also
Community content is available under
CC-BY-SA
unless otherwise noted.