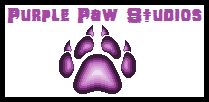 ~ This page is a creation of Purple Paw Studios ~
~~~~~~~~~~~~~~~~~
This page is not completed and is still being written!

Ryushusupercat/Lim the Weasel

Biographical Information
Age
21
Relatives
Alias
Limmy
Romantic Interests
Francine the Wolf
Physical Description
Species
Solian/Weasel
Gender
Male
Description

Fur: Light brown w/ white muzzle and chest
Hair: Dark auburn
Eyes: Green

Attire

Heavy work gloves
Orange-tinted work goggles
Brown boots
Baggy pants
White long-sleeve shirt
Work apron

Political Alignment and Abilities
Affiliations
Sol Freedom Fighters (Mechanic/Scientist)
Weaponry
Wrench
Abilities

Hand-to-hand combat
Weapons expertise
Blacksmithing
High intelligence
Technokinesis

Other Information
American V.A.
Japanese V.A.
Theme Song(s)
Appearances
Original Creator
Ryushusupercat
Ryushusupercat/Lim the Weasel (Rimmu za Weazeru) is the Solian counterpart of Ryushu the Cat, and a member of the Sol Freedom Fighters. He is based upon the character Lim from DragonFable.
History
Notable Abilities
Lim is a skilled mechanic and scientist.
Attacks
Friends and Foes
Friends
Allies
Cysero the Cat - Lim and Cysero have teamed up before on many occasions in order to fight Eggman Nega's forces.
Miles "Tails" Prower - Friendly rival/ally.
Any other mechanic/technokinetic -
Rivals
Enemies
Cysero the Cat - To an extent, Cysero is one of Lim's enemies. This is not only because Lim dislikes magic, but also because he finds Cysero very annoying. Cysero, however, doesn't hate Lim at all.
Personality
When it comes to science and technology, few creatures are as well-versed and intelligent as Lim. He has a strong dislike for magic (it is unknown as to why), and tends to be short-tempered at times, especially towards Cysero. Despite this, Lim is a kind and caring fellow, and he's always ready to help those in need.
Likes
Dislikes
Biggest Fears
Quotes
"This...is...SCIENCE!"
---
"Cysero!! Get out of my workshop!!"
---
"Cysero, if we die, I'm going to kill you."
Notes
Lim's first quote is an obvious reference to the infamous, "THIS...IS...SPARTA!!" quote.
See Also
Community content is available under
CC-BY-SA
unless otherwise noted.