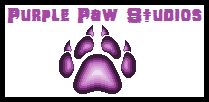 ~ This page is a creation of Purple Paw Studios ~
~~~~~~~~~~~~~~~~~
Basic Info
Full Name
Lezarde the Coati
Appearance
Description
Fur:
Hair:
Eyes:
Biographical Info
Personal Info
Occupation
Earth Clan battle mage
Skills and Abilities
Abilities
Advanced combat
Ryushusupercat/Lezarde the Coati is a battle mage that serves the Earth Clan of Temblor. He was one of those who trained Suolo the Hedgidna, particularly in the realm of stealth techniques.
Physical Description
History
Childhood
Abilities
Base Stats
Stamina
Great
Attack
Good
Spcl. Atk
Superior
Defense
Average
Spcl. Def
Good
Speed
Great
Reflexes
Great
Magic
N/A
Psyche
Superior
Intellect
Great
Other Stats
Eyesight
Good
Hearing
Great
Olfactory
Superior
As a battle mage, Lezarde excels at dealing large amounts of Elemental damage in a short amount of time. Yet he's rather fragile, and can be easily overwhelmed by multiple opponents. As such, he needs to make sure to stay ahead of his foes, and also not get hit by an attack. He is quite agile, however, which helps him evade attacks.
Earth Abilities
Elementless Abilities
Status/Defensive Abilities
Friends and Foes
Resistances
Lezarde is relatively resistant to Earth and Electricity (his Earth resistance is somewhat higher, however). His good agility allows him to easily avoid slow-moving enemies and attacks.
Weaknesses
Lezarde is weak to Wind and Water. His subpar defenses make him fragile in combat.
Friends
Allies
Rivals
Enemies
Personality
Likes
Dislikes
Biggest Fears
Quotes
Notes
His name is the
Community content is available under
CC-BY-SA
unless otherwise noted.