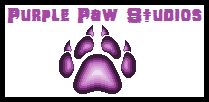 ~ This page is a creation of Purple Paw Studios ~
~~~~~~~~~~~~~~~~~

Ryushusupercat/Lenuta the Harcat

Biographical Information
Age
22
Relatives
Alias
Len
Romantic Interests
Physical Description
Species
Mobian/Harcat
Gender
Female
Description
Attire
Political Alignment and Abilities
Affiliations
The Spirit Nomads
Weaponry
Crossbow
Abilities

Advanced combat
Skilled /w crossbow
Aeromancy
Cryomancy
Usage of the Advanced element Sleet

Other Information
American V.A.
Japanese V.A.
Theme Song(s)
Appearances
Original Creator
Ryushusupercat
Ryushusupercat/Lenuta the Harcat is a member of The Spirit Nomads.
Physical Description
History
Lenuta is fairly fast, and highly skilled in hand-to-hand combat. She uses a crossbow as her weapon of choice.
She is able to use both Aeromancy and Cryomancy, as well as the Advanced element of Sleet (a combination of the Wind and Ice elements).
Friends and Foes
Friends
Allies
Rivals
Enemies
Personality
Lenuta is brash and tomboyish, and is never afraid to get her hands dirty. She loves a good, friendly brawl.
She has been known to display humility, usually when she makes an error of some kind. most of the time she's fairly cocky, however.
Likes
Dislikes
Biggest Fears
Quotes
Notes
See Also
Theme Song
Community content is available under
CC-BY-SA
unless otherwise noted.