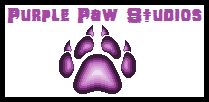 ~ This page is a creation of Purple Paw Studios ~
~~~~~~~~~~~~~~~~~
Basic Info
Full Name
Kuyeyuka the Hare
Appearance
Description
Fur: Orange w/ peach muzzle and chest, darker orange eye markings
Hair: Dark rust-red
Eyes: Gold
Biographical Info
Personal Info
Occupation
Fire Clan's head summoner
Skills and Abilities
Ryushusupercat/Kuyeyuka the Hare is the head summoner that serves the Fire Clan of Fiamme.
Physical Description
Kuyeyuka has orange fur, a peach muzzle and chest, darker orange markings around her eyes, which are gold in color, and dark, rust-red hair that hangs about two inches past her shoulders. Her ears are tufted at the tips, and typically face forward, hanging above her head.
She wears a black vest, black elbow-length gloves, black boots, a belt, some studs in her right ear and a blue tube top.
History
Childhood
Abilities
Base Stats
Stamina
Good
Attack
Good
Spcl. Atk
Great
Defense
Average
Spcl. Def
Average
Speed
Great
Reflexes
Great
Magic
Great
Psyche
N/A
Intellect
Great
Other Stats
Eyesight
Hearing
Olfactory
Fire Abilities
Elementless Abilities
Status/Defensive Abilities
Kuyeyuka's main Summon. Scalder is a male Black Salamander (not of the Mobian kind).
Resistances
Kuyeyuka is relatively resistant to Fire and Nature (her Fire resistance is somewhat higher, however).
Weaknesses
Kuyeyuka is weak to Ice, Earth and Water.
Friends and Foes
Friends
Allies
Rivals
Enemies
Personality
Likes
Dislikes
Biggest Fears
Quotes
Notes
Her name is the
Gallery
Community content is available under
CC-BY-SA
unless otherwise noted.