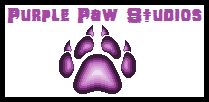 ~ This page is a creation of Purple Paw Studios ~
~~~~~~~~~~~~~~~~~
Basic Info
Full Name
Krajobraz the Tenrec
Species
Mobian/Lowland Streaked Tenrec
Appearance
Description
Fur:
Chestnut
,
burnt umber
and
fallow
Eyes:
Biographical Info
Personal Info
Skills and Abilities
Skills
Skilled w/ shortbow
Abilities
Basic combat
Stealth
Ryushusupercat/Krajobraz the Tenrec (pronounced "KRAH-yo-brahz") is the head scout that serves the Earth Clan of Temblor.
Physical Description
Krajobraz is a nondescript tenrec who stands at average mobian height. He had a medium-length muzzle that tapers down to a fairly sharp point, short fairly rounded ears that sit a bit low on his head, and a short scut of a tail.
His fur is primarily chestnut in color, with a burnt umber stripe that runs from the tip of his snout to the top of his head; the markings around his eyes are also burnt umber. His throat and chest are fallow in color, as are the two stripe running down his back. His quills are mostly chestnut in color, with burnt umber tips.
History
Childhood
Abilities
Base Stats
Stamina
Good
Attack
Good
Spcl. Atk
Good
Defense
Average
Spcl. Def
Average
Speed
Great
Reflexes
Great
Magic
N/A
Psyche
Great
Intellect
Great
Other Stats
Eyesight
Great
Hearing
Superior
Olfactory
Superior
As a scout, Krajobraz is stealthy and fast. He specializes in spying on enemies and monitoring their movements and numbers in order to help his more offensively-inclined comrades. This is not to say that he is completely useless in a fight, however; he wields a shortbow for protection, and to pick off weakened foes from afar
He's not very sturdy, however, as his abilities emphasize speed and dexterity over strength. If overwhelmed by multiple enemies, he can easily be defeated.
Krajobraz is an adept geokinetic, and primarily uses low to mid-tier offensive techniques, such as Boulder Kick and Rock Blast.
Earth Abilities
Elementless Abilities
Status/Defensive Abilities
Friends and Foes
Resistances
Krajobraz is relatively resistant to the Elements of Earth and Electricity (his Earth resistance is somewhat higher, however). He is also quite agile, able to dodge slow-moving opponents and attacks with ease
Weaknesses
Krajobraz is weak to the Elements of Wind and Water. His defenses are subpar, forcing him to rely on his agility to survive.
Friends
Allies
Rivals
Enemies
Personality
Likes
Dislikes
Biggest Fears
Quotes
Notes
His name is the
Community content is available under
CC-BY-SA
unless otherwise noted.