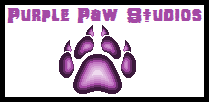 ~ This page is a creation of Purple Paw Studios ~
~~~~~~~~~~~~~~~~~

Ryushusupercat/Jolene the Fox

Biographical Information
Age
20
Relatives
Alias

Jo
"That crazy pirate fox that's trying to kill me" (used by Linebeck)

Romantic Interests
Lucius the Ferret
Physical Description
Species
Mobian/Fox
Gender
Female
Description

Fur:
Hair: Black
Eyes: Green

Attire

White tank top
Black jeans
Brown boots
Earrings

Political Alignment and Abilities
Affiliations
Herself
Weaponry
Cutlass
Abilities

Basic combat
Skilled w/ cutlass

Other Information
American V.A.
Japanese V.A.
Theme Song(s)
Appearances
Original Creator
Ryushusupercat/Jolene the Fox is a fan character created by Ryushusupercat. She is obviously based upon the character Jolene from Legend of Zelda: Phantom Hourglass.
History
The Ferret and the Fox
Physical Description
Appearances
Notable Abilities
Attacks
Friends and Foes
Friends
Lucius the Ferret - Ironically enough, when they first met, Jolene mistook Lucius for Linebeck (since nearly all Moebians look like their Prime counterparts) and attacked him. Lucius managed to convince her that he was not Linebeck (one difference is their eye color).
Allies
Rivals
Enemies
Personality
Likes
Dislikes
Biggest Fears
Quotes
"Ahahaha! Dance, ferret! Dance!"
---
"I'm going to turn you into a ferret-skin rug, Linebeck!"
See Also
Community content is available under
CC-BY-SA
unless otherwise noted.