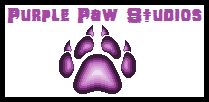 ~ This page is a creation of Purple Paw Studios ~
~~~~~~~~~~~~~~~~~
Ryushusupercat/Jelani the Ngoloko is a member of the Dark Forest Community. He can speak fluent Swahili.
Physical Description
Jelani resembles a mutated anthro hyena. He is very brawny and has a black mane running down his back.
History
Under Construction.
Abilities
Base Stats
Stats
Level
Stamina
10
Attack
10
Spcl. Atk
6
Defense
10
Spcl. Def
9
Speed
6
Reflexes
7
Magic
10
Psyche
0
Intellect
9
Total
79/100
Other Stats
Eyesight
Great
Hearing
Great
Olfactory
Great
Earth Abilities
Earthquake
Earth Hammer
Rock Blast
Head Smash
Elementless/Metal Abilities
Giga Impact
Body Slam
Force Palm
Crush Claw
Crunch
Slash
Mega Punch
Mega Kick
Focus Punch
Metal Claw
Meteor Mash
Hammer Arm
Double-Edge
Status/Defensive Abilities
Roar
Glare
Leer
Bulk Up
Detect
Endure
Immunities/Resistances
Jelani is highly adept at shrugging off physical blows; he's been known to juggernaut his way through numerous foes without stopping, regardless of the injuries he receives. His thick fur also acts as a sort of minor shield, helping him to stave off physical attacks.
Weaknesses
Jelani's slow speed could be considered a weakness. Like Sleg, he also has poor special offense.
Friends and Foes
Friends
Allies
Rivals
Enemies
Romance
Personality
Jelani usually doesn't say much, but in battle, he's a brazen brute. However, he definitely has a soft spot in his tough old heart for Rathnait.
Likes
Dislikes
Biggest Fears
Quotes
Notes
The name Jelani is Swahili for mighty.
The ngoloko is also referred to as the Nandi Bear, even though it better resembles a hyena.
See Also
Community content is available under
CC-BY-SA
unless otherwise noted.