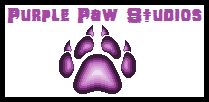 ~ This page is a creation of Purple Paw Studios ~
~~~~~~~~~~~~~~~~~
Ryushusupercat/Janice the Fox is the Moebian counterpart of Jolene the Fox.
Physical Description
History
On A Hitlist
After Jolene and Lucius got together, Lucius decreed that Jolene's Moebian counterpart should be taken out of the picture. He attempted to assassinate Janice, but was thwarted by Linebeck, who just so happened to witness the attack.
Obsession
After Linebeck saved Janice's life, there was no denying she was deeply grateful towards him. Unfortunately, the gratitude ended up turning into a bit of an obsession.
Appearances
Abilities
Friends and Foes
Friends
Allies
Rivals
Enemies
Personality
Unlike Jolene, who is a strong and independent (albeit savage) woman, Janice could be considered a...bit dependent and obsessive, with the object of her desires being Linebeck. Even so, there's no denying she still has a kind heart, and she doesn't seem to like conflict, preferring to stay away from it whenever possible.
Janice seems to worry about Linebeck as well, knowing that he doesn't exactly have the same level of power that his friends do (even Ryu has her Riflestaff and her Pokemon). If Janice sees Linebeck in a bad spot, she will rush to try and protect him, endangering herself more often than not.
Despite her near obsession with Linebeck, Janice is on good terms with the other Random Rangers.
Likes
Dislikes
Seeing her friends (especially Linebeck) get hurt
Biggest Fears
Quotes
"Beckykins? Where are you?"
See Also
Community content is available under
CC-BY-SA
unless otherwise noted.