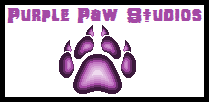 ~ This page is a creation of Purple Paw Studios ~
~~~~~~~~~~~~~~~~~

Ryushusupercat/Irolustre the Ratynx

Biographical Information
Age
24
Relatives
Alias
Lustre
Romantic Interests
(pending)
Physical Description
Species
Mobian/Ratynx
Gender
Female
Description

Fur: Bluish-purple w/ white muzzle and chest
Hair: Dark blue
Eyes: Pinkish-purple

Attire

Black gloves w/ retractable claws
Leather shoulder armor
Black tank top
Belt
Black boots
Knee-pads
Bands on left lower arm
Bands on thighs
Elbow pads
Dark teal cape
Earrings

Political Alignment and Abilities
Affiliations
Dark Clan of Voidstar (summoner)
Weaponry

Smoke Grenades
Retractable claws in gloves

Abilities

Spectramancy
Summoning
Advanced combat
Skilled w/ grenades
Skilled w/ claw gloves

Other Information
American V.A.
Japanese V.A.
Theme Song(s)
Appearances
Roleplay:The Elemental Wars
Original Creator
Ryushusupercat
Ryushusupercat/Irolustre the Ratynx (pronounced "ee-RAH-loo-ster") is a summoner that serves the Dark Clan of Voidstar.
Physical Description
Irolustre has bluish-purple fur, with short, straight dark blue hair and pinkish-purple eyes, as well as a white muzzle and chest. She is lean and wiry, with a small chest and hips, and she has large, tufted ears and a long, rat-like tail ending in a tuft.
She wears a black tank top with leather shoulder armor, a belt, black boots and bands on both of her thighs, as well as a band on her lower left arm. She also hears a dark teal cape and knee-pads, and has a few earrings.
She has black gloves with retractable blades hidden within the fingers.
History
Abilities
Base Stats
Stats
Level
Stamina
Attack
Spcl. Atk
Defense
Spcl. Def
Speed
Reflexes
Magic
Psyche
Intellect
Total
/100
Other Stats
Eyesight
Hearing
Olfactory
Dark Abilities
Elementless Abilities
Status/Defensive Abilities
Irolustre's main summon, this female Dark Wyvern is also her steed.
Friends and Foes
Friends
Allies
Rivals
Enemies
Romance
Personality
Sassy and clever, Irolustre nevertheless has a soft spot for those less fortunate, and has a bit of a Robin Hood complex. She will steal from the rich and give the stolen goods to those worse off. She doesn't need to keep any of it to feed herself and Kiveras since she knows how to forage for food.
She has stolen from G.U.N before.
Likes
Dislikes
Biggest Fears
Quotes
"Kiveras! Hear my call!"
---
"Thanks for the goods! Hehehe!"
Notes
She is based off of the AdventureQuest character of the same name.
Community content is available under
CC-BY-SA
unless otherwise noted.