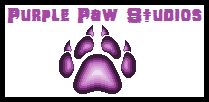 ~ This page is a creation of Purple Paw Studios ~
~~~~~~~~~~~~~~~~~
This page is not completed and is still being written!

You are what you eat? Then I'm a cuddly baby!


— Insanity the Wolf

Ryushusupercat/Insanity the Wolf

Biographical Information
Age
Relatives
Courage the Wolf (brother)
Alias
Romantic Interests
Physical Description
Species
Mobian/Wolf
Gender
Male
Description

Fur: Completely black
Hair: Black
Eyes: Red

Attire

Torn straight-jacket
Spiked wrist-bands
Crossed belt
Spiked boots
Earrings

Political Alignment and Abilities
Affiliations
The Memebians
Weaponry

Chainsaw
Chain w/ weighted and spiked end

Abilities
Super Forms
(pending)
Other Information
American V.A.
Brad Dourif
Japanese V.A.
Theme Song(s)
Appearances
Original Creator
Ryushusupercat
Ryushusupercat/Insanity the Wolf is a member of The Memehogs. He is the brother of Courage the Wolf.
Phyisical Description
He has pitch-black fur and red eyes. He wears a torn straight-jacket, spiked wrist-bands, two crossed belts and spiked boots, as well as some earrings.
History
Abilities
Friends and Foes
Friends
Allies
Rivals
Enemies
Personality
Insanity is, as his name implies, insane and violent.
Likes
Dislikes
Biggest Fears
Quotes
"If someone gives you the finger, TAKE IT!"
---
"Whenever someone says you can't get blood from a stone, prove them wrong and bash them in the head with a rock!"
---
"I watched that Charlie Sheen interview; he seems pretty normal to me."
---
"Cigarettes can cause health problems...when I put them out in your eye!" - Said to Picasso the Owl
---
"Violence isn't the answer, it's the question. THE ANSWER IS YES!!"
---
"When in Rome, do as the Visigoths did."
Notes
He is based on the Insanity Wolf meme.
His voice actor, Brad Dourif, is also the voice actor of Chucky from the Child's Play series.
Community content is available under
CC-BY-SA
unless otherwise noted.