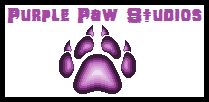 ~ This page is a creation of Purple Paw Studios ~
~~~~~~~~~~~~~~~~~
Giedras
[[image:|150px|center|]]
Basic Info
Full Name
Giedras the Porcupine
Nicknames
Gi (pronounced "GEE")
Gigi (pronounced "JEE-jee")
Alignment
Lawful Neutral/Good
Relationship Status
Tentative
Appearance
Biographical Info
Personal Info
Occupation
Light Clan soldier
Skills and Abilities
Skills
Advanced combat
Skilled w/ spetum
Ryushusupercat/Giedras the Porcupine (pronounced "GEE-ay-druss") is a soldier that serves the Light Clan of Celeritas. She is the younger sister of Estrelas the Porcupine.
Physical Description
Giedras is surprisingly "sexy"; she is quite well-endowed, with rather large, rounded hips and hindquarters, and nicely toned legs. Her fur is white with a pale peach muzzle and chest, her hair and quills are also white, and she has blue eyes. Her quills are quite soft and plush-looking when compared to her sister's, which are spiky.
History
Childhood
Abilities
Base Stats
Stamina
Great
Attack
Great
Spcl. Atk
Good
Defense
Great
Spcl. Def
Great
Speed
Good
Reflexes
Good
Magic
N/A
Psyche
Superior
Intellect
Great
Other Stats
Eyesight
Great
Hearing
Great
Olfactory
Superior
As a soldier, Giedras is quite a good fighter, and is reasonably strong. She predominately uses offensive skills such as Holy Slash along with hand-to-hand combat. She also wields a spetum in combat.
Light Abilities
Elementless Abilities
Status/Defensive Abilities
Friends and Foes
Friends
Allies
Rivals
Enemies
Romance
Personality
Despite her appearance, Giedras is quite naive and innocent, yet she takes her role as a soldier seriously. Apart from that, she's upbeat and friendly. Thanks to her sister Estrelas, she is smart enough to know when someone's only paying attention to her body, and not her herself. She's been taught to avoid males who are more interested in her looks than in her personality.
Likes
Dislikes
Biggest Fears
Quotes
Notes
Her name is the
Community content is available under
CC-BY-SA
unless otherwise noted.