m

m

 

Line 1:
Line 1:
 

{{PurplePawStudios}}

 

{{PurplePawStudios}}

−

{{Construction|Ryushu}}

 
−
 
 

{| style="float: right; width: 350px; margin-left:0.5em" border="1" cellpadding="2" cellspacing="0"

 

{| style="float: right; width: 350px; margin-left:0.5em" border="1" cellpadding="2" cellspacing="0"

 

|-

 

|-

 

|colspan="2" align="center" style="font-size: 100%"|

 

|colspan="2" align="center" style="font-size: 100%"|

 
+

<br>[[Image:Galia.jpg|250px]]

 

<br>'''{{PAGENAME}}'''

 

<br>'''{{PAGENAME}}'''

 

|-

 

|-
---
Latest revision as of 21:04, 30 September 2012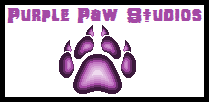 ~ This page is a creation of Purple Paw Studios ~
~~~~~~~~~~~~~~~~~
Biographical Information
Age
19
Relatives
Kalamita the Ferret (older sister)
Alias
Romantic Interests
(pending)
Physical Description
Species
Mobian/Ferret
Gender
Female
Description

Fur: Yellow w/ white chest and black eye mask
Hair: Dark yellow
Eyes: Green

Attire

Tank top
Short skirt
Boots
Earring
Fingerless gloves

Political Alignment and Abilities
Affiliations
Electric Clan of Haeos (soldier)
Weaponry
Shortbow
Abilities

Fulguramancy
Advanced combat
Skilled w/ shortbow

Other Information
American V.A.
Japanese V.A.
Theme Song(s)
Appearances
Roleplay:The Elemental Wars
Original Creator
Ryushusupercat
Ryushusupercat/Galia the Ferret (Garia za Feretto; pronounced "GAH-lee-uh") is a soldier that serves the Electric Clan of Haeos. She is the younger sister of Kalamita the Ferret.
Physical Description
Galia is fairly identical to her older sister Kalamita. She has yellow fur with a white chest, and a black eye mask. Her hair is dark yellow and her eyes are green.
History
Abilities
Base Stats
Stats
Level
Stamina
Attack
Spcl. Atk
Defense
Spcl. Def
Speed
Reflexes
Magic
Psyche
Intellect
Total
/100
Other Stats
Eyesight
Hearing
Olfactory
Galia uses a shortbow in combat, and her arrows are Electric Arrows.
Electric Abilities
Elementless/Metal Abilities
Status/Defensive Abilities
Friends and Foes
Friends
Allies
Rivals
Enemies
Personality
Galia looks up to Kalamita, who is her older sister. She tends to become flustered and timid without her sister's guidance.
Likes
Dislikes
Biggest Fears
Quotes
Notes
Her name is the Lithuanian word for "power".
Community content is available under
CC-BY-SA
unless otherwise noted.