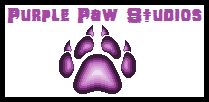 ~ This page is a creation of Purple Paw Studios ~
~~~~~~~~~~~~~~~~~
Basic Info
Age
As old as time itself
Relationship Status
Single
Appearance
Biographical Info
Current Residence
The Putriverse
Personal Info
Occupation
Demon of thunder
Skills and Abilities
Abilities
Advanced combat
High level of strength

Ryushusupercat/Galamoth the Conqueror is a powerful demon and the main antagonist of TDSS: Legend of Soma. He is one of the five children of Buer.
Physical Description
Galamoth resembles an enormous, bipedal reptilian with greenish skin, standing at 15 feet tall. His eyes are an acid green color, and ornate golden armor covers his body.
History
Abilities
Personality
Likes
Dislikes
Biggest Fears
Quotes
Notes
He is obviously based upon the boss Galamoth from Castlevania: Symphony of The Night. However, Sonicverse!Galamoth wields a staff instead of a scepter.
Community content is available under
CC-BY-SA
unless otherwise noted.