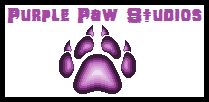 ~ This page is a creation of Purple Paw Studios ~
~~~~~~~~~~~~~~~~~
Basic Info
Nicknames
"The Mercurial Plague"
Relationship Status
Single
Appearance
Biographical Info
Personal Info
Occupation
Deity of poison
Skills and Abilities
Abilities
Flight
Great speed in flight
Advanced combat
Ryushusupercat/Feriluce, The Mercurial Plague, is a Poison goddess and a deity of the Poison Clan of Dantamu.
Physical Description
Feriluce resembles a massive, bat-like beast. She has a pair of branching horns extending from her head, a ruff of fur running down and around her neck, as well as down her back, and a long, thick tail. Her face is akin to that of a draconic bird, and she has long, pointed ears, as well as claw-like hands at the top of her wings.
History
"Birth"
Feriluce was "born" a while after The Elemental Gods were; their powers were used to create her and her siblings.
Afterwards, she moved from the Hyperverse to Mobius, where she went into hibernation for 100 years. Her presence, as well as the presence of Ghede, Obaluaye, Kharnarax and Dantamu helped to keep the Elemental Plane of Poison stable and balanced with the other nine Elemental Planes.
Early Years
Feriluce's very breath is poisonous and can erode most substances. Her jaws are strong enough to crush stone, and she is strong enough to carry up to 500 pounds while in flight.
Weaknesses
Being Poison and Wind-aligned, Feriluce is weak to Ice, Electricity and Earth.
Friends and Foes
Friends
Allies
Rivals
Enemies
Personality
Likes
Dislikes
Biggest Fears
Quotes
Notes
Trivia
See Also
Community content is available under
CC-BY-SA
unless otherwise noted.